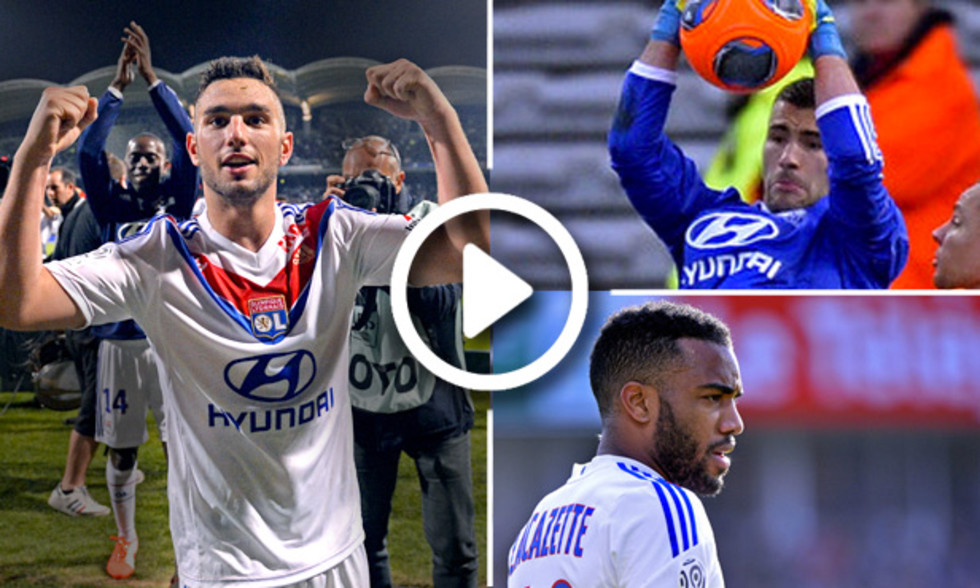 His performances for the month of April didn't go unnoticed by the internet users of OLWeb.fr…. Jordan finished well ahead of Anthony Lopes and Alex Lacazette in the polling…
As the season has worn on, Jordan Ferri has become a more and more important element in the OL squad. Injuries to other midfielders have thrust him into the limelight. He has become 'indispensable'. So much so, that in April , he played every minute of 6 out of 7 matches. 'Jo' only missed the final of the Coupe de la Ligue against PSG through suspension! His industry, his combativeness, his ability to change the game, were all well known. But he showed all these qualities with a real consistency in April. He gave nothing away. The highlight of his month were his two stunning match-winning goals. Two long-range shots: the first away to Valenciennes and the second at the Stade de Gerland against PSG. He picked up almost 50% of the votes in the polling for the Lyon player of the month for April.
Anthony Lopes finished second in the voting. Amazing against PSG and VAFC  in the league, that secured the three points, he was also excellent over the two-legged Europa League quarter-final tie with Juventus. His save to deny Cavani in the second minute of the league match was one of the best of the season. It changed the game, as did his penalty save in the 87th minute against Valenciennes… While he didn't have as much luck against Juve or Paris in the Cup final, against Toulouse he recorded his 16th clean sheet of the campaign. He picked up 23% of the votes.
In third place came Alex Lacazette. 5 starts and 2 appearances off the bench for OL's top scorer (22 goals in all competitions). In April he scored two goals: the first in the final of the Coupe de la Ligue and the second against Sporting Bastia. 2 goals from 6 shots! He finished with 14% of the votes.