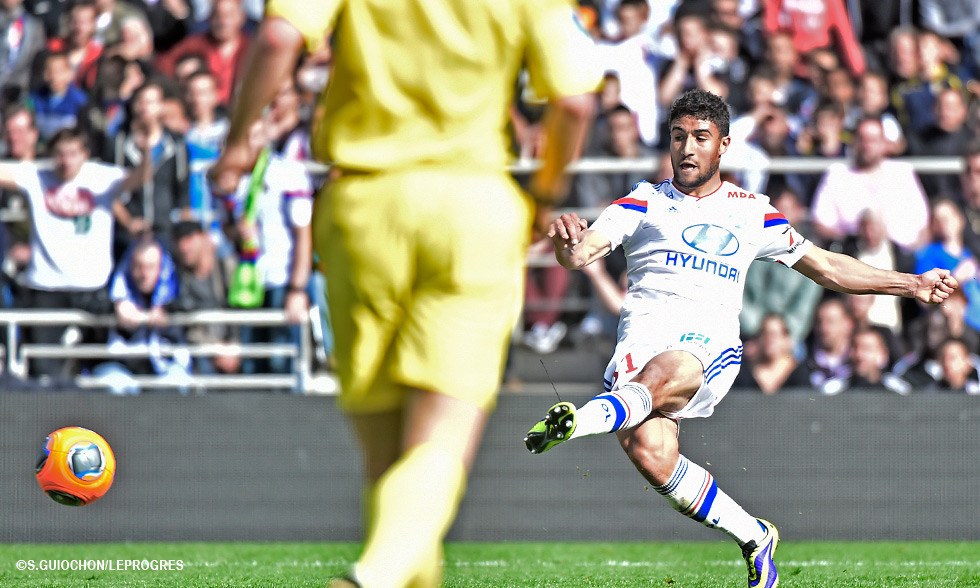 Find out what the Olympique Lyonnais camp had to say after the 4-1 victory over Bastia in Week 35…
Jean-Michel Aulas
"It's perfect. We showed great control of the game, we scored four goals and the referee was good. If we had such good refereeing more often, OL would have had one of its best ever seasons. It was a good afternoon. I pay tribute to the team and coach Rémi Garde. It was an excellent result.  Rémi Garde's future? We haven't advanced much on that front. Everyone at the club wants him to stay. He is exactly what the club wants. I hope he decides to extend his stay with the club, at least until the inauguration of the Grand Stade. We also want to hold on to the backbone of the team."
Henri Bedimo
"We are still in the hunt to reach our objective which is to finish fourth. We have three finals left to play and we have no room for mistakes. An eighth assist? I'm just taking advantage of the excellent runs of my teammates. I'm very happy."


Anthony Lopes
"We picked up all three points, that's the main thing. We have our eyes on that fourth place... we'll see where we are at the end. The key in this type of match is staying focused."


Nabil Fékir
"My goal? I followed in the deflected ball and I just tried to put it away. I thought immediately of my father and I dedicate the goal to him. He has been behind me ever since I was little. I didn't put any pressure on myself when I found out I was starting the match. People have often highlighted that I don't score enough goals... What's my position? I prefer playing behind two attackers, but I'll play wherever I'm told. I have given myself goals. I fought hard and was mentally strong after OL let me go when I was in the U12s. This season? Part of my training is to go with the first team and then back to the reserves. It has been a transition year. I have to keep my feet on the ground, keep working hard... I think I played pretty well but can still do better. I'm not going to stop here..."
Maxime Gonalons
"Everything went well. We really enjoyed it out there. We went out there to play well and score goals and we got better and better as the game wore on. We are just two points behind Les Verts and five to the good of Marseille…  Now we have time to prepare for that game against Marseille. The aim is to get that fourth place. We know we can do it."
Alex Lacazette
"It was a great afternoon for us. Everything was perfect, apart from that goal we conceded. We have finished another long series of matches. Now we can recover before taking on Marseille. The aim is to finish fourth. The World Cup? It's a dream hidden away in a corner of my mind."