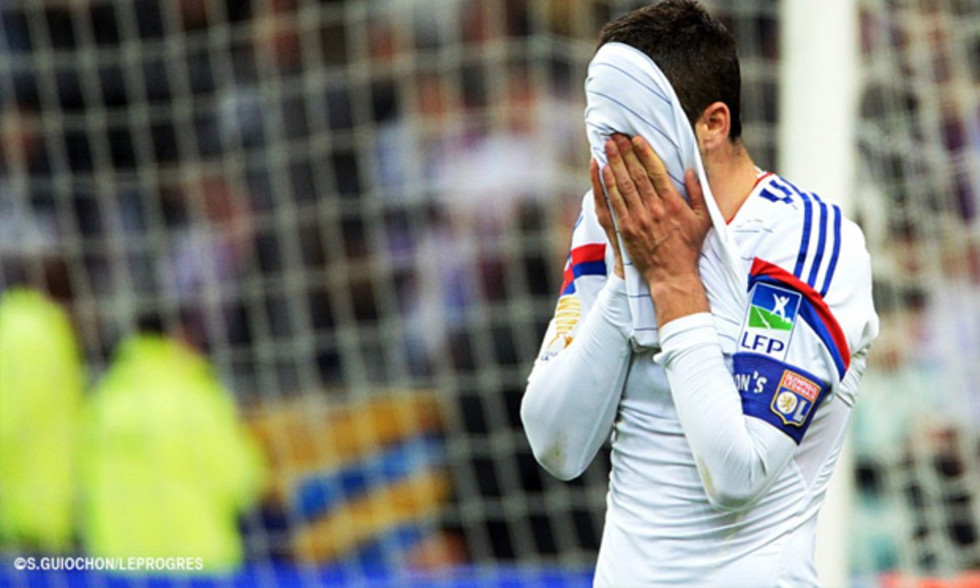 Last night's 90 minutes against PSG in the final of the Coupe de la Ligue left a bitter taste... But the club now has five games left to reach its objective: Europe!
How can a referee make such a huge mistake? Without suggesting that there was no foul by Anthony Lopes on Lucas, it was clearly outside the area. Clear on the replay, but also to the naked eye. It was another costly refereeing mistake… yet another one against OL. Not that that means Maxime Gonalons and Co. would have won the match... But finding yourself two goals down is a big handicap. Especially two goals like those two...
This young OL side showed all their quality, despite missing several first team players. They never allowed the Parisians to think they had it won, before that final whistle. The Parisians can be frustrating when they start taking things easily, or as Laurent Blanc called it in the post-match press conference, overall control... but then again, he didn't see the foul by Lopes outside the area either... ah, post-match press conferences... Mind you, there wasn't too much going on post-match, due to all the players being called away to a doping test. In that respect, OL won the battle in the mixed zone after a two hour wait, 2-1 with Gonalons and Lacazette fronting up to the media, while only Matuidi did for the winners. It really wasn't a great night!
PSG will now go on to win three of the five trophies available to them at the start of the season. The Champions League blow has been erased by the Cup win and the treble to soon be obtained. Each club can take stock of their own achievements. OL was awesome in the Europa League. And they reached the final of the Coupe de la Ligue. But there is still that ticket for Europe to validate via the league. 5 matches in which to finish the season in 4th or 5th. It seems both possible and deserved. On Wednesday against Toulouse, OL must bounce back and take advantage of the fact that both ASSE and OM dropped points. OL fought hard, and suffered.
OL have played 56 matches. They now have 450 minutes left. So many, yet so few, before they can rest at season's end. OL have earned respect for everything they have accomplished this season. Now they need the reward!