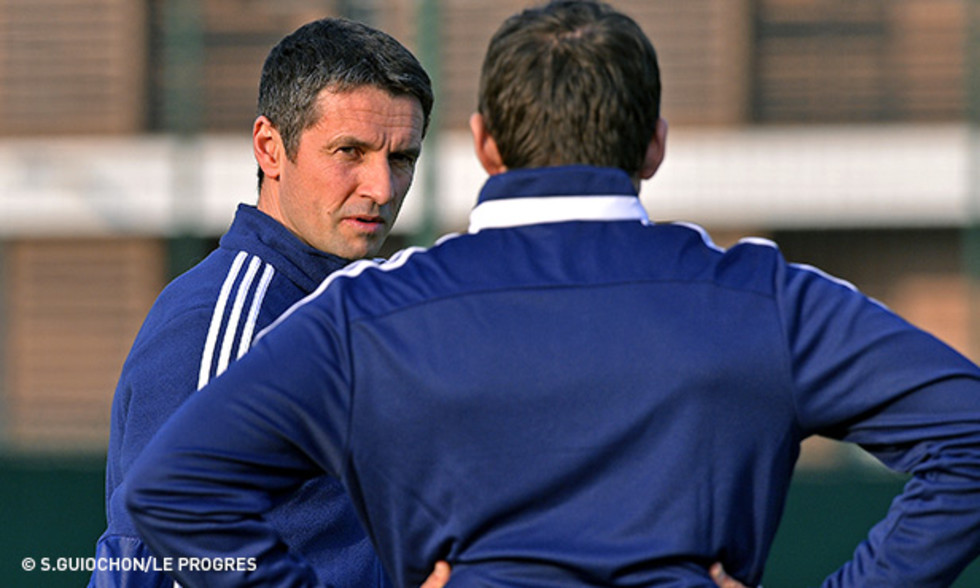 In his pre-match press conference, Rémi Garde looked back at the match against Juventus and ahead to the weekend's important clash with Valenciennes…
Rémi, what was missing against Juventus?
"A little goal... We didn't take any of the two or three good chances we had. A scoreless draw would have been a good result for us... We were 5 minutes short and needed to concentrate for the full 90 minutes."

Do you regret not taking on Juve with a full-strength squad?
"I think Juventus could probably player better... We gave it everything... Juventus were surprised by our resistance. With a full-strength squad, we could have made them run a bit more by controlling the ball a bit more. But defensively, I'm not sure we could have done any better."

Will you have any players back for the Valenciennes match and the second leg against Juve?
"I have a little bit of hope for Milan Bisevac. Gourcuff? I don't have a date..."
How are you approaching the match against Valenciennes?
"It's an important game. It's a different competition. We will be playing against players, a club, a president, an entire city that are fighting for their survival. We want to make up for what we didn't get against Monaco and Saint-Etienne. I hope the errant refereeing decisions are behind us now and that the best team wins on the pitch. The victory is very important in the race for fourth place, as it is to try and keep our fifth place."

Is the frustration after the loss to ASSE forgotten?
"It remains and it will remain... But i don't got to sleep at night thinking about it. I can think that we were robbed, that we didn't lose this match... I just want some fair refereeing between now and the end of the season... But already, everyone has forgotten the match against Monaco when we were also robbed... If we are sanctioned for our reaction after the derby, that would be a scandal... I admit the referee's job isn't easy with all the latest technology available... I wasn't in favour of video refereeing before, but I'm starting to change my opinion..."

Do you think OL are being targeted?
"I'm not here to talk about us being victims... Should the club change attitude? I don't have any advice for my president who has 30 years of experience while I'm just starting out... It's not the same era when OL were winning titles... You have to know where we are today... All I'm saying is that these refereeing mistakes have to stop."


ALL THE NEWS ON VAFC - OL I  FIXTURES I  STANDINGS