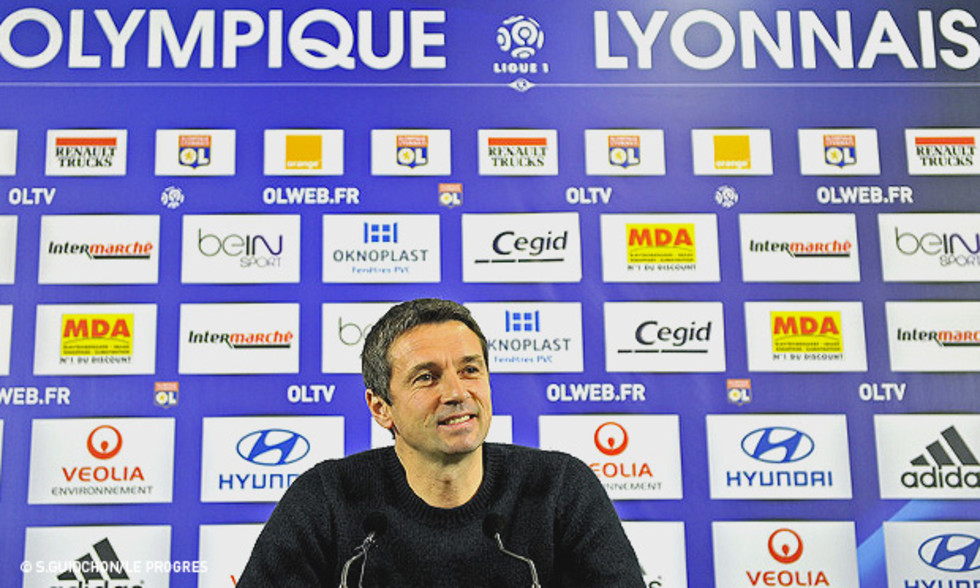 On the eve of the 108th derby, Lyon coach Rémi Garde held his traditional pre-match press conference and discussed his ever-growing injury list...
THE ABSENTEES
"We are missing a good half of the team. I would have preferred to be in a different situation. We will call upon players who have already played and have performed this season. I always said we would need everyone. We will be drawing on our spirit. You know, every player wants to play in this type of match. In my opinion, in this type of match, desire and spirit are nearly as important as talent… I have a couple of ideas up my sleeve for this game, but I'll keep them to myself..."
THE DEFENCE
"I have an idea... but I might have another one before kick-off... We could bring a player from another part of the field into defence... Or bring in a player who usually plays with the reserves..."
A MORE EXCITING DERBY THAN USUAL
"Definitely. There is a lot at stake in this game. There are seven matches to play after this one. Both teams are fighting near the top of the table. We don't need to look at the ladder for motivation. There is more than three points at stake this weekend... but still only three points to win. Whether ASSE are above us or not on the ladder doesn't change much for me. If we win, we'll still have to see what the other results are... We are looking ahead, but also over our shoulder. Third place? Obviously it's more attractive than fourth..."
ASSE
"I will judge this team after Sunday's game. For the moment, I don't want to talk about their team..."
A FAVOURITE
"To pick a favourite before a match is a bit like talking about a draw... If some want to insist that OL are favourites with all our injuries, that means we must have one incredible squad..."
THE SAME PHILOSOPHY
"Yes, we can play the same style, despite all the absentees, and despite different players with different characteristics. The team has to be stronger than the individual. The main idea must remain the same, with a few tweaks here and there."
BAFETIMBI GOMIS
"It's not every day a player scores 100 Ligue 1 goals. I hope he gets the goal he needs as quickly as possible and, above all, that it's an important goal for the team. Bafé has made a big difference this season, once the problems were out of the way. He has played a big role in the team."
---
Also...
- All you need to know about OL - ASSE
- The standings ahead of Week 31
- OL fixtures 2013 - 2014