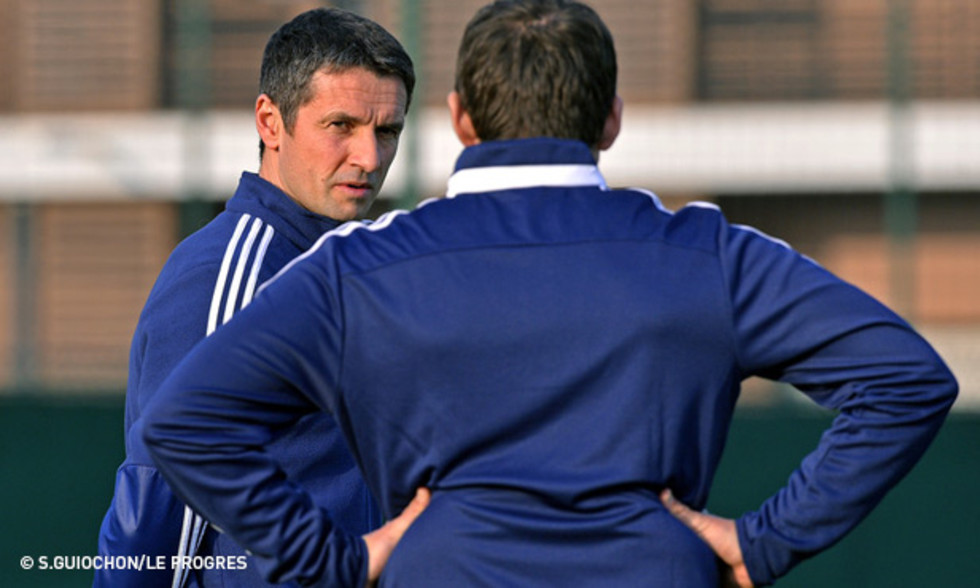 A day after qualifying for the quarter-finals of the Europa League… Rémi Garde spoke at the pre-match press conference about Juventus, Guingamp, and various topics ahead of the Ligue 1 encounter…
What do you think of the Europa League quarter-final draw (Juventus)?
"We have been drawn against the favourite, one of the best sides in Europe and a club with a great history. It's a very difficult draw for us, but also a great tie for the club and the players. We have nothing to lose. We are the outsiders. We have to be as positive as possible. We need to be aware of how difficult it will be, but also how lucky we are."

Juventus?
"In France, there's PSG, in Italy, there's Juve. They are a club with a very strong identity. The players are part of a great club and they feel a part of that. The side plays very good football. It will be a big challenge for us. We'll see after the first leg, whether or not it's a disadvantage to be playing the return leg in Turin. The draw was always going to be tough, it's the quarter-finals. We also know that our end of season is going to be very tough, but that's what professional sport it all about. It's in moments like these that players and a club to grow and impress. It will be an important experience."

It's like a Champions League match...
"It's like one. We are taking on a great team that OL have never played before. It will be great. I don't think I'll need to motivate the players to take on Juventus like I will for some matches in the coming weeks. The most important thing is to keep recovering well. I just hope we can keep up the energy during this period."

Is it hard to prepare for Guingamp on Sunday, given the massive matches coming up?
"Of course there's a big difference, but there's still three points on offer, like in the derby coming up. This is a very important time to be picking up points in the league. The players know it. I hope everyone will be focused on Guingamp on Sunday."

Have you put the Monaco match behind you?
"I don't want to think about that match. I prefer that our motivation comes from positive things, like the fact that we are a competitive side, still competing in several competitions."


What do you think about this Guingamp side?
"They are in pretty good form, despite their home loss to ETG. We saw at the Stade de Gerland that they wanted to play football. I hope the state of the pitch will allow both sides to play well and show some good football."

What do you think about Arsène Wenger's 1000th match as coach of Arsenal?
"I have a lot of respect and admiration for Arsène. We shouldn't take this figure lightly. There are also the trophies he has won. The supporters should think about how far the club has progressed since he arrived. Yes, I have the utmost respect for someone that was a total unknown when he arrived. What he achieved is exceptional."
---
Also…
- All you need to know about EAG - OM
- The standings ahead of Week 30
- OL fixtures 2013-14