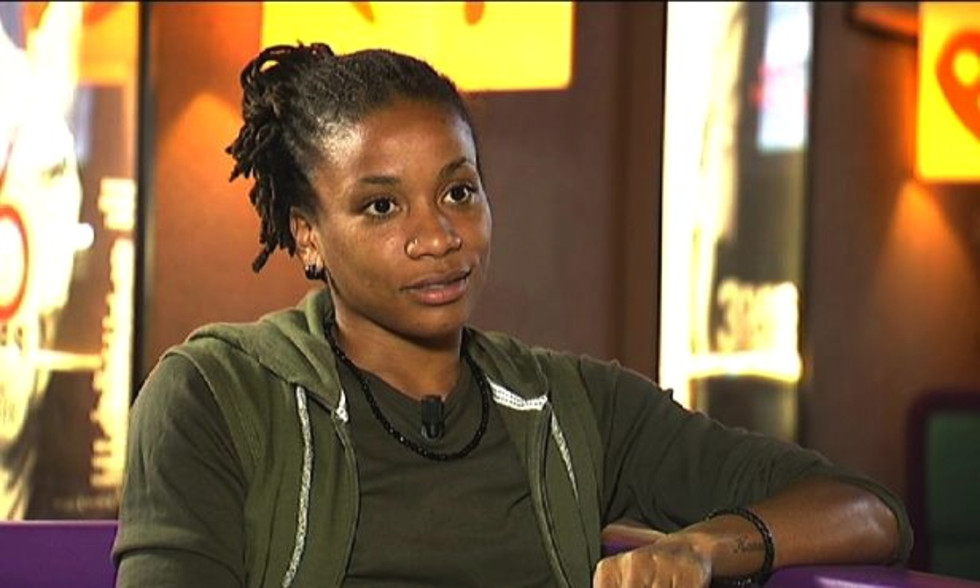 OL Women attacker Elodie Thomis is the special guest on DrOL de DAM on OLTV, this Wednesday at 20:00 CET.
She is part of the Golden Generation of French football and one of the key members of the France national team. At 27-years of age, Elodie Thomis is playing her seventh season with Lyon. Time has flown by almost as quickly as the Martinique-born winger run downs that flank! 192 matches and 96 goals for OL, "Thom" is as hungry as ever, and happy that the good weather has returned.

Elodie Thomis, is all smiles, cool, relaxed. She is also lightning quick, a dangerous dribbler and a nightmare for opposition defenders. When she's on song, "Thom" is very hard to stop. She is a majot weapon for coach Patrice Lair: "She has won me a lot of matches. If there's ever a player I will never have a bad word to say about, it's her."

Also in "Dr'OL de DAM", there's the "Mag" where we go behind the scenes of the derby, with a focus on the "OL Ang'elles" supporters group during the Coupe de France last-16 clash against AS Saint-Etienne (3-0). In the "Zoom" we take a fun look at all the latest news in women's football and take a special look at France's triumph in the Cyprus Cup.