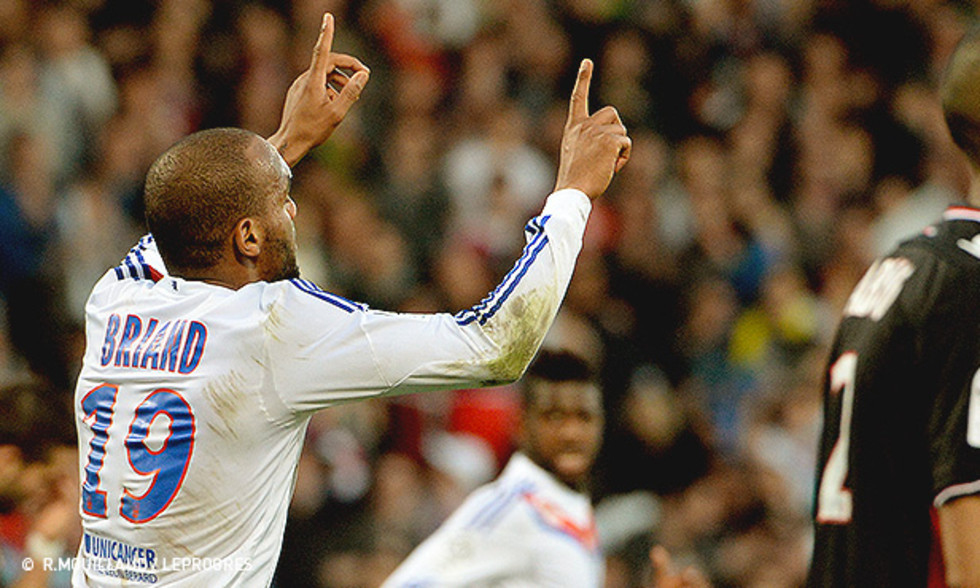 Olympique Lyonnais No.19 was superb against AS Monaco FC, above and beyond his two goals on the scoresheet…
He may not be the most elegant of footballers, but football is not ice skating! He is not the most prolific of goal scorers, but he scores important goals no matter how much playing time he gets, no matter if he's first-choice or not, or where he plays on the pitch. He has spent more time on the wings at OL than in his preferred central striking role. A lively, mobile striker, he always works hard in the best interests of the team. Jimmy never gives up and his career, comprising highs and lows is a tribute to that mentality.

His display against AS Monaco was a perfect illustration of that type of performance. Preferred to Bafé Gomis for the second match in a row, he was a constant thorn in the side of the ASM defence and scored twice and could have scored more, especially with his aerial game. Four of his eight goals this season have been headers! And then there was the 'dirty work' that he gets through. But he wasn't overly delighted with one of his best matches in a yon shirt: "It was all for nothing because we lost..."
Rumours have had Jimmy leaving the club since January 2013, but he is still here. 8 goals this season (from 38 shots) and 6 assists in 1,744 minutes of play. Decisive against St-Etienne, Bordeaux (twice), and Yzeure… He has made an excellent return from being frozen out in Autumn and then a hamstring strain in November (vs Betis Seville). He fights for his place in the side. He doesn't know what the future holds, being out of contract in June.

This season Jimmy captained the young side in Rijeka. He was the hero of the derby with his injury time winner. A hero forever, and the fans sang to his honour in Odessa after the scoreless draw against Tchornomorets. What a beautiful moment it was and what a great tribute to our Jimmy.
---
Also
- All the info from OL - ASM
- The standings after Week 29
- OL fixtures 2013 - 2014