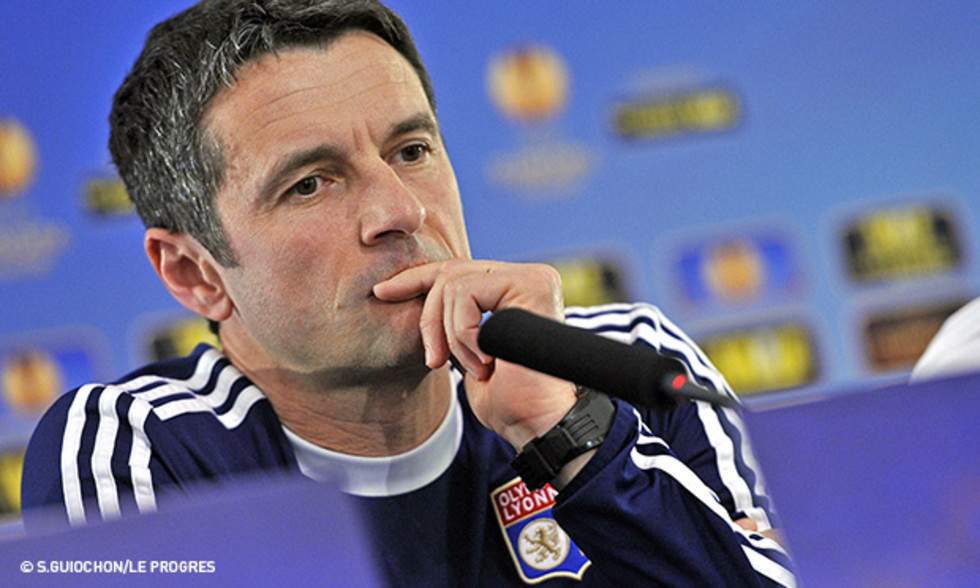 On the eve of the Europa League last-16 tie against Viktoria Plzen, Olympique Lyonnais coach Rémi Garde held his traditional pre-match press conference alongside Jordan Ferri...
Injury Update: "Grenier is out for tomorrow's match and also Sunday's game. He is suffering with a groin strain and had a needle to calm the inflammation and unfortunately it resulted in a little infection. He's currently in the hospital on antibiotics and I don't know when he'll be back in training. Yohan Gourcuff won't be back tomorrow either. He is getting back, but it's still a little too soon. Henri Bedimo also picked up a knock on his ankle last weekend when he scored his goal. Gueida Fofana's ankle is better and he is available for Thursday's match."
You have two big games this week. Is your squad big enough to cope?
"I'm asking myself the same question, and I prefer to tell myself that players are very ambitious. It's harder and harder to prioritise matches. I think it's because we don't want to, that it's harder. We're taking it one match at a time. Sunday's match will be crucial, but for the moment, the most important match is Thursday!"
You played Sparta Prague in 2012. What do you think about Czech football?
"I have a very good image of Czech football thanks to my friend Ivan Hasek, who was my teammate at Strasbourg, and of whom I have great memories. Czech football is very technical, first and foremost and then it is physical which makes it a very competitive football. We also know that Czech football produces very good players!"
Will the result depend on attack?
"At the very highest level, it's obviously harder to score goals. Plzen win a lot of games away from home so we know we have to defend well because they have a lot of attacking weapons."
Five at the back tomorrow?
"You know... why not? I know there was a lot of discussion about that, but there was a lot less when it worked against Odessa… It's an option..."
In the Czech league, Plzen has been able to beat Sparta Prague, a much richer and stronger club. Do you think you can do the same thing against Monaco and PSG?
"In the short term, I think that will be very tough because they are two very rich clubs with very good players. But you know, with the national team, we often lost to sides that didn't seem as strong as us. Football gives the underdog a chance to win, to move mountains, anything is possible over 90 minutes."
What do you think of Jordan Ferri?
"I'm not saying this because he's sitting next to me here, but you all know what I think about Jordan: he took his time reaching the necessary standard to play in the first team. He has a lot of qualities. To play him further up the pitch wouldn't be doing him any favours at this stage of his career. It's better to play him on the wing or at full-back, which he did against Prague in first ever European match."