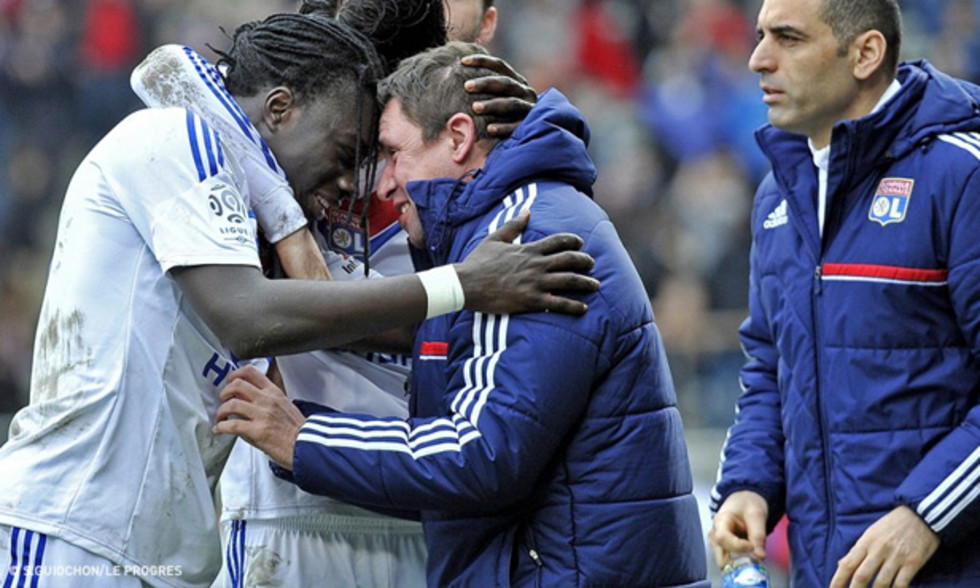 Bafé Gomis scores goals season after season… In this interview he discusses the intricacies of his role... the match against Montpellier and one very special objective...
98 goals in 297 Ligue 1 matches… 90 goals in all competitions in a Lyon shirt… 416 professional matches for 148 goals…An eighth consecutive season with at least 10 league goals… Bafé has some fantastic statistics and he's still only 28...
Bafé, are you a stats man?
"Obviously when you're an attacker. You always measure yourself by your statistics. A striker that doesn't score is like a goalkeeper that concedes too many goals. When you play in attack, you have to score goals. Top level football is all about taking your chances."
Do you want to write your name into the history of this club?
"Strikers that score a lot of goals for a club often leave their mark. This is my fifth season at OL. Yes, like in the other clubs I've played, I want to leave a trace, both on a sporting and a human level. It's important. It wasn't easy with the supporters at the start… They have come around. They know they can count on me and I know I can count on them."
What are you expecting from the visit of MHSC?
"They are a tough team to play against. They are a very physical side. They have Cabella, Niang, Tiené, Camara… They've changed coach and we all know the qualities of Rolland Courbis to motivate a squad. It won't be a walk in the park. They are in form. They gave us a real roasting in the first game. But we should thank them for that because it sparked us into action. After that match, the players cleared the air and worked to turn things around."
The new formation?
"I had never played for so long with this formation. We worked hard on it in training to fine tune things. The coaching staff have done everything to give us confidence. I love it. I take part in the build up and I always get in good scoring positions. I take advantage of the runs and calls from Jimmy, Alex… And given the quality of our midfield, I can't complain!"
Finally, how are your studies going to get your baccalaureate?
"I'm still studying. But I have a goal I want to reach in June: the World Cup in Brazil. I want to pass the World Cup before the Bac. I will have time to think about that later."
---
Also...
- All you need to know about OL - MHSC
- The standings after Week 27
- OL 2013 - 2014 fixtures