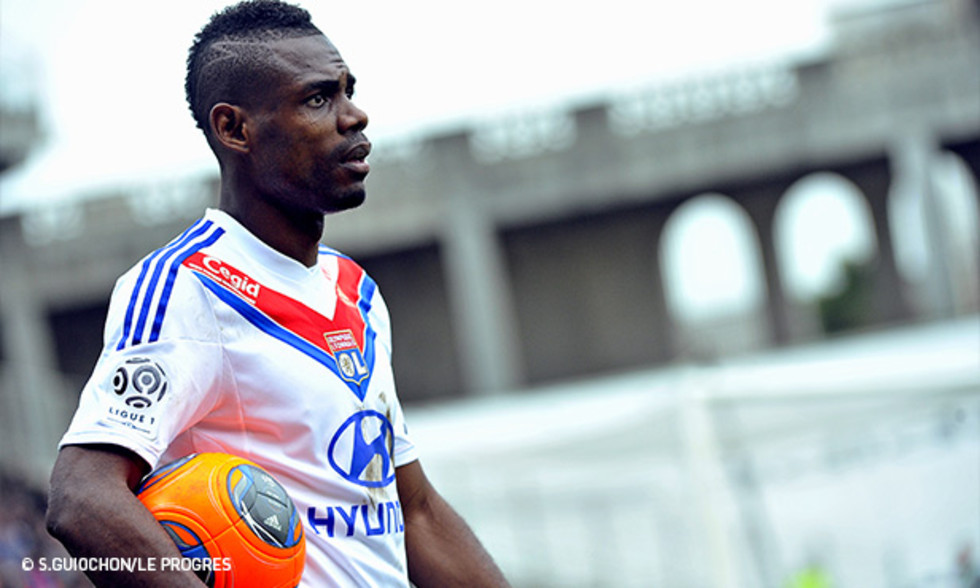 One of the in-form Olympique Lyonnais players answered questions from the media ahead of the trip North and the Week 26 match against LOSC Lille…
Henri has been stringing together the excellent performances for several months. His raids down the left-flank are a constant source of danger for opposition defenders. He has already recorded six assists this season with his pin-point crosses, like the one for Jimmy Briand last weekend against AC Ajaccio. He did not travel to Odessa in the Europa League on Thursday. "We watched the match together, all of us who stayed in Lyon. The club did not take this game lightly. It was a different side that played and they played very well. We have every chance of qualifying in the return leg. The coach made his choices and it doesn't hurt to have a rest."

So what does the Cameroon international think of Sunday's match against Lille? "If we win, we keep our hat in the ring for the sprint finish... But whatever the result, neither side will be out of it. There are a number of sides battling for that third spot. I don't think OL are favourites. Our recent matches have given us confidence, a source of pride. We have pulled back ten points on Lille. We have to stay focused on the finish line. We will take stock at the end of Week 38. If we get a good result, the other teams ahead of us will feel us breathing down their necks… Are Lille feeling the pressure? No. They have very experienced players. The coach? It always nice to catch up. He taught me a lot with Montpellier."

Is the team feeling the fatigue after working so hard to get back up the table? "No, we're not worn out, but you can't always put on a show. We try and stick with our game plan. This race against the clock suits us." How do you explain this comeback? "We have done it through hard work, a desire to climb higher, we all realised that we play for a big club with ambitions, a club that demands quality and results. It's still not perfect... This comeback proves that the squad has potential, mental strength. It's never nice to lose 5-1 and 4-0... At one time we also had too many important players out injured."


You are in great form... "I am driven by the idea of excellence and the whole team helps me play well. I play for a big club... All these elements giv me strength and are a source of pride. I know you have to keep asking more of yourself. Am I at my peak? I was champion with Montpellier and had a great season. The next season was different. Things didn't go my way... This season I'm trying to get the most out of the squad and draw on the squad to improve and I hope it continues as long as possible." Are you an attacking full-back or a defensive winger? "I don't score goals and I'm very happy with my current position where the coach gives us a lot of freedom to attack. It's very enjoyable... I have provided six assists so far this season in Ligue 1. I set myself the target of ten, a little pressure to aim for. But I'm still a defender. I'm not obsessed with my assists."

A defender and assists provider in great form and on track to reach his goals with the club and a place in the national team starting line-up? "I don't know if I'm scoring points with the national team. I'm not thinking about that for the moment. I will think about the national team after... Samuel Umtiti with the Cameroon national team? He has Cameroonian origins… If he decides to join us, it will be great for the future..."
---
Also...
- All you need to know about LOSC - OL
- The OL fixture list for 2013-14
- The Ligue 1 standings
- All the away kit available at the online store