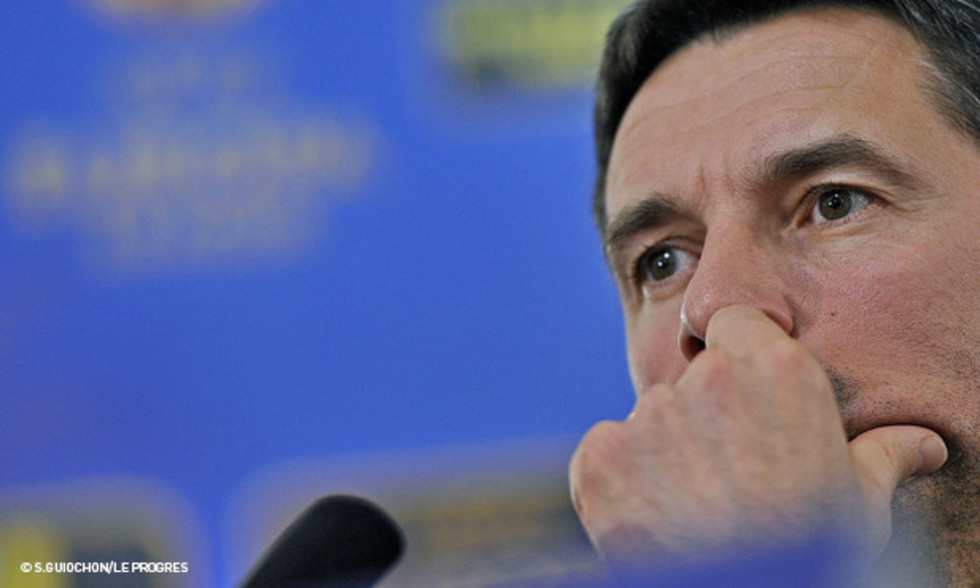 Rémi Garde and Milan Bisevac both fronted up to the pre-match press conference at the Chornomorets stadium just before training...
Milan Bisevac

The Serbian defender may well be OL captain on Thursday night. He will be the only regular starting player in the team at kick off against the Ukrainian side... because he was already suspended last weekend against Lille.
"We are preparing this match like every match. We are here to play football. We are very happy and very lucky to be here. We will give our absolute maximum in this very important match for us." There's no difference for this experienced player. But does he consider this match a little like a personal mission? "It's very important for the club. It just gives me more motivation to play, and to lead by example..."
Odessa as well as both French clubs finished the group stage with draws. Can we expect another draw on Thursday? "We play every match to win, knowing that this tie is played over two matches. It won't be easy against an organised and physical side. We are ready. When you play for OL, you start every game to win." There a special back drop to this match with the current events in Kiev? "We are here to play football. I prefer to talk about the match than other events."

Milan admitted that OL have analysed the overall style of their opponents. "But this team is very dangerous on the counterattack." Is it important for the defender that the team scores? "The important thing is to keep a clean sheet and also to score. There is still a return match to play..." Does the fact that Milan speaks Russian constitute a secret weapon for OL? "I only understand two or three words... (smiles)"


Rémi Garde


The first questions concerned the events in Kiev. "I have seen the pictures on the television. I don't have much to say, if not to express my sadness. But I have no judgement. We are just footballers. But we also know that tomorrow is a day of national mourning. Will it affect the match? As long as the match goes ahead in normal conditions, we will all be concentrating on our job."

On the fact that Odessa haven't played over the winter, Rémi Garde was clear. "It was certainly easier for them to watch us playing. My assistants have done a fantastic job in analysing their style… We'll see on Thursday is we missed anything..." Is it risky to make so many changes? "The team has been playing a lot of matches recently and we have an important match in the league this Sunday." Is your priority now the league? "No.  The journalists are always trying to get me to say that, but in two years, we have lost just one match in the Europa League. And this season, we have won league matches after I had rotated the squad in Europe. I think this line of questioning needs to stop. I am trying to work in the best interests of the club. The other players? Only four trained in Lyon, the others couldn't...
They couldn't have played here anyway. I didn't actually have that many options. We are here to get the best possible result in a first leg match. The players here have experience."

But will the coach be a little less demanding? "I share the same desire as my players to win. But I also know how to take into account certain factors when making my decisions." Who is the favourite on Thursday? "It's hard to say which team will be better prepared. Friendly matches never replace competition. We are playing competitive matches and it's a good thing." And finally, the aim in this Europa League? "To go as far as possible. OL is used to the Champions League. We want to be back in the UCL next season. We will try and reconcile both objectives."