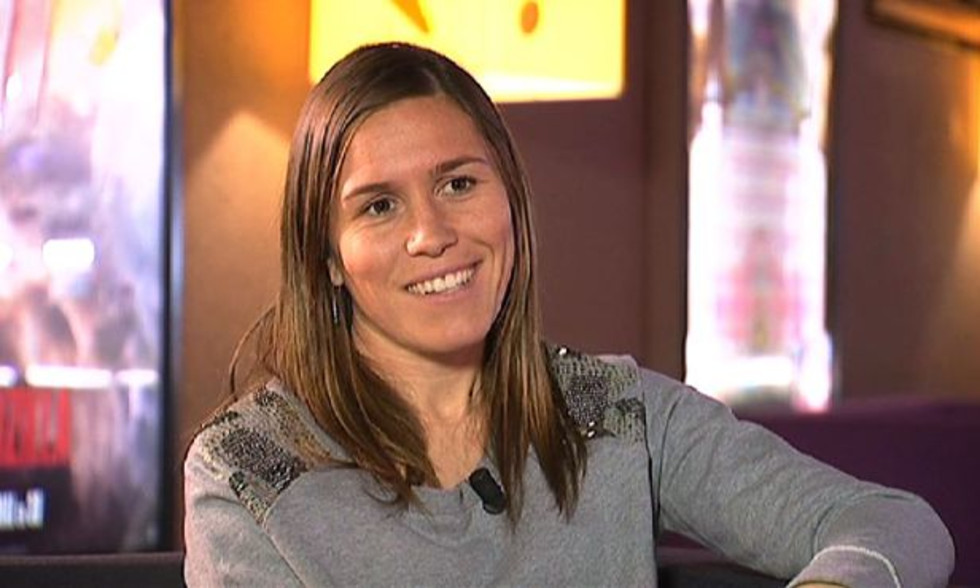 OL Women's midfielder Camille Abily is the special guest on this week's episode of Dr'OL de DAM on OLTV, this Wednesday at 20:00.
She is one of these women that don't believe in the mystical powers of Spring. Since she arrived at OL in 2006, "Radio Abily" hasn't changed frequency. At 29 years of age, the native of Brittany still calls it how she sees it! Despite all the seasns and all the trophies, Camille hasn't lost any of her sparkle. With her studs firmly on the ground, the OL midfielder sat down on the set at Pathé Lyon Vaise.

More than just "good talent", everyone loves having a chat with Camille Abily. You can talk football, of course, including the disappointments this season, her role just behind the strikers, her ambitions with OL and the France national team. But also the "Crèpes Party" organised by her teammate Sonia Bompastor, with the youngsters from the OL academy. Speaking of the academy, the French international who has her DEPF, can easily see herself coaching the kids in the future...

Also in this episode of Dr'OL de DAM, the "Mag" takes us behind the scenes of the Coupe de France  round of 32 clash with Claix (D2), and the "Zoom" takes a funny look at the world of women's football!