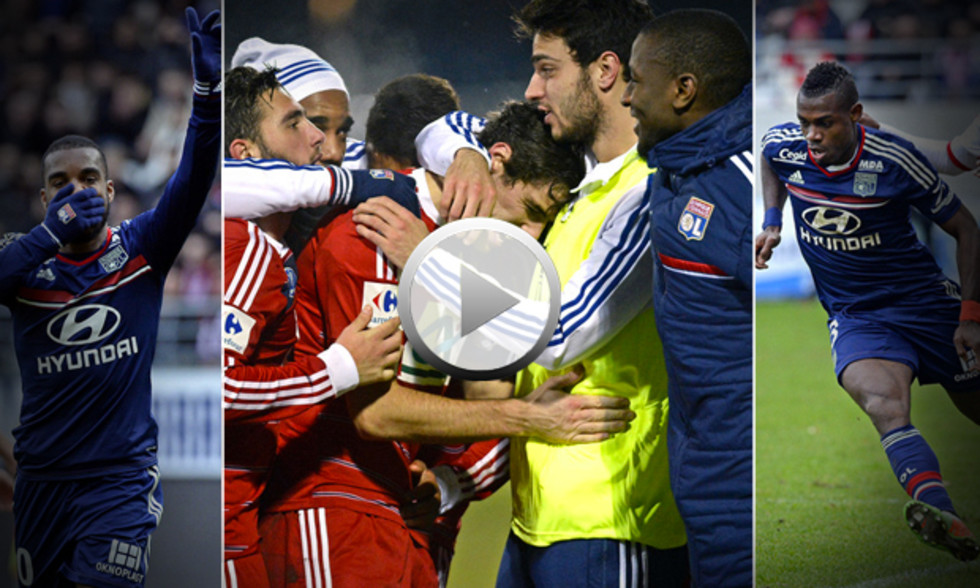 The majority of internet users on OLweb.fr clearly voted for Yoann Gourcuff as Player of the Month for January, ahead of Henri Bedimo and Alex Lacazette…
6 matchs in January: 3 in L1, 2 in the Coupe de France and 1 in the Coupe de la Ligue. 6 wins. The three players on the podium all played important roles in a successful month. Yo received 54% of the votes. Henri, 24%, and Alex, 18%. The poll tallied 5,246 votes.

Yoann Gourcuff
6 starts for 481 minutes playing time. 3 important goals scored (Sochaux, Yzeure and OM). 2 assists and implicated in two other goals. There are the numbers that speak in the No.8's favour and then there's all the rest. How can one ignore his incredible work rate, building play, winning back possession, playing at the tip of the midfield diamond, making things happen? Physically, Yo is in great form and it shows on the pitch. He doesn't hold back and he is at the heart of everything good. He felt a little twinge in his groin against ETG and came off at the start of the second half. Let's hope that doesn't become a handicap...
Henri Bedimo
5 starts for 465 minutes playing time. The Cameroon international is a lion up and down that left hand side. He is a constant threat for opposition sides. His dribbling and his crossing are so hard to contain. He could even have scored against Reims… when he hit the post. 2 assists (Reims and Yzeure). The left-back is in stunning form. He has been improving steadily since joining OL.  He is undeniably one of the keys to Rémi Garde's 4-4-2 formation.
Alex Lacazette
5 starts for 416 playing time. 5 goals scored, including two braces. An assist for Gomis against OM. In January, Alex has confirmed the excellent performances in recent months. He is very comfortable in the current formation. He is scoring goals, always on the move, he causes headaches for the opposition defence with his dribbling. One image? His run against OM where charges down the flank, cuts inside and plays a one-two with Gourcuff before laying on a champagne cross for Gomis. Sublime! Alex has already supplied 15 assists this season in all competitions.