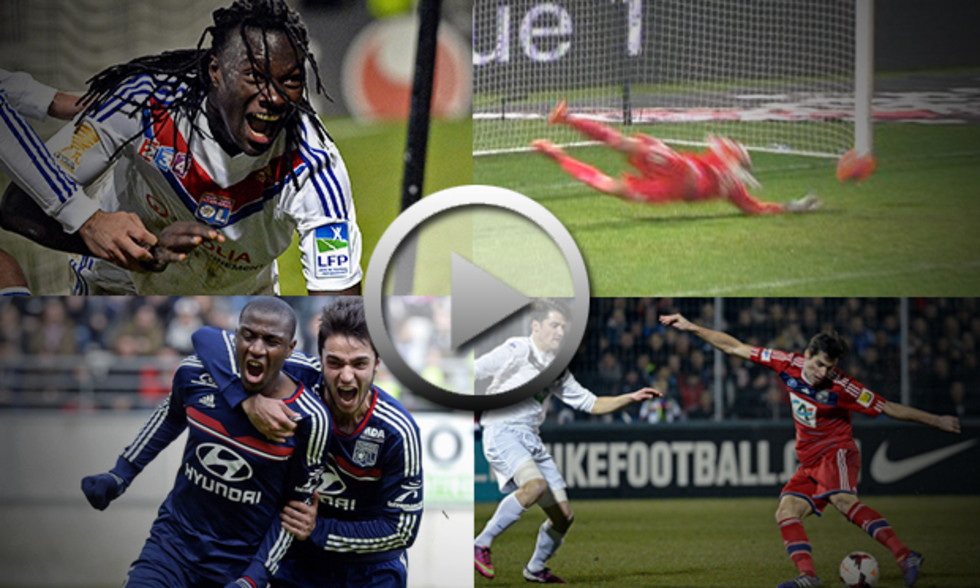 OL has only enjoyed one thing since the start of the year... the taste of victory. Six matches, six wins, a huge leap up the table and qualifications in the two national Cup competitions. 2014 has started in style.
A save: The superb full stretch stop by Lopes
11/01/2014: OL had developed a nasty habit of throwing away leads in November and it carried through into December. A lot has changed since then. January is a New Year and a new trend! Barely eight minutes after taking the lead against Sochaux thanks to Clément Grenier, and the Lion Cubs could have equalised. But Anthony Lopes had other ideas. Jordan Ayew managed to get the better of Bisevac and brought the ball to the edge of the area. He beat Umtiti with a check back inside and unleashed a shot to the left of the 'keeper. Antho, launched himself full-length to his left and produced a stunning stop with his left hand. The 23 year old managed to turn it behind for a corner. He kept his side in front and ten minutes later Gourcuff doubled the Lyon lead.
---
A goal: The solo stunner versus the collective chef d'œuvre
There were goals for every taste in January, whether you be a lover of individual brilliance or a sucker for a good team move. Those that prefer the former will have appreciated Gourcuff's left-foot strike against Yzeure in the Coupe de France. On his weaker foot, he led his marker a merry dance before unleashing a stunning strike that flew inside the far post. It was a crucial goal that fired his side in front, just seven minutes after the amateurs had taken the lead. Those that prefer team moves will have appreciated the move in the Coupe de la Ligue against OM. Lacazette, on the right, beat three Marseille players, before finding Gourcuff on the edge of the area. The midfielder touched the ball forward, leaving the entire defence flat-footed. Lacazette slid in and squared the ball perfectly to Gomis to add the finishing touch to a brilliant move.
---
Image: Goal celebrations!
The New Year couldn't have started better. Les Lyonnais have a perfect record in January 2014. They won all six of their matches, scoring 18 goals and conceding just three in the process. Lacazette scored five, Gomis four, Gourcuff netted three and Grenier scored twice.