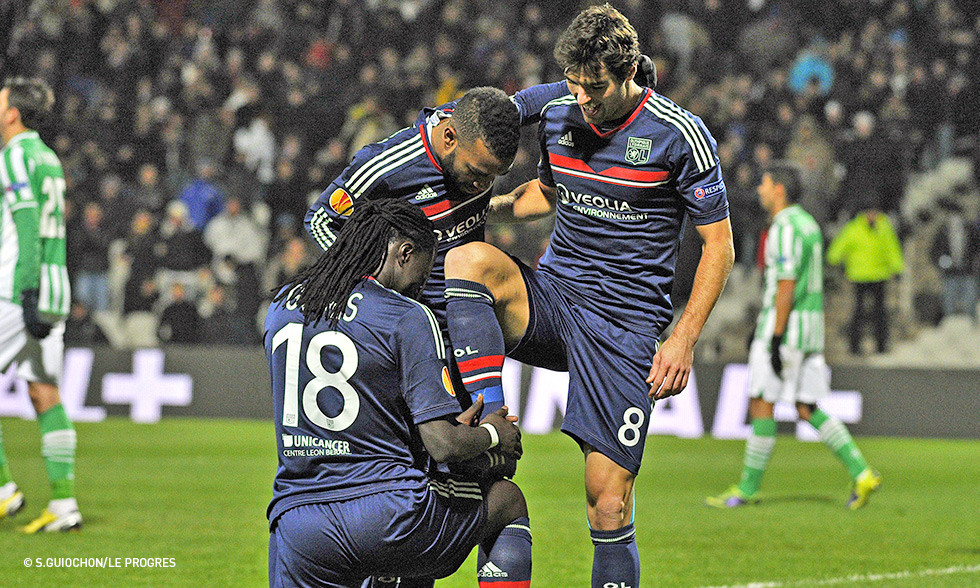 Yoann Gourcuff is OL's in form player at the moment... A very talented individual, working for the team...
In recent weeks, 'Yo' has been playing some of his best football in an Olympique Lyonnais shirt. At least that's what the observers and supporters are saying. OL's current results and the former Bordeaux midfielder's stats speak for themselves. There seems to be an undeniable link between the two. Rémi Garde has changed his formation to use him better along with his teammates. Placed at the top of the midfield diamond, Yoann has rediscovered his goal-scoring touch and is also laying on assists. But there is also a lot more than just that. A playmaker he obviously is. But he's also a simple soldier who is not afraid to roll up his sleeves and press hard to win back possession... The player decried as 'apparently unhappy', alone and lumbering... The 'negative example'... is now fulfilling all the hopes placed in him.


His stats are just as eloquent as his controls, his dribbles, his shots, his runs, his constant service to the team, his tenacity, his smiles... The Breton spends his whole match hard at work, serving up caviar.
Yoann always said he needed to be physically 100% to play his best football. That means no little niggles that have hampered him since he joined OL. He always said he needed to play regularly. Yoann's talent is nurtured by his commitment to hard work. And his ability to analyse a situation. He always said he couldn't play without his teammates, that he needed movement around him to find aolutions. He always rejected the idea of being a star. "Football is a collective sport…" He still talks about enjoying himself, giving, of sharing. Yoann sets the tempo.

Now is not the time to wonder why he couldn't find this form, or only fleetingly before. Has the OL number 8 changed something in his game? Have other changed towards him? Lets just accept the truth out on the pitch. And enjoy it. OL with this Yoann Gourcuff is a joy to watch. The results and the emotions are back at the Stade Gerland.
---
Also...
- All you need to know about OL - ETG
- OL Fixtures
- Buy your very own Gourcuff shirt!