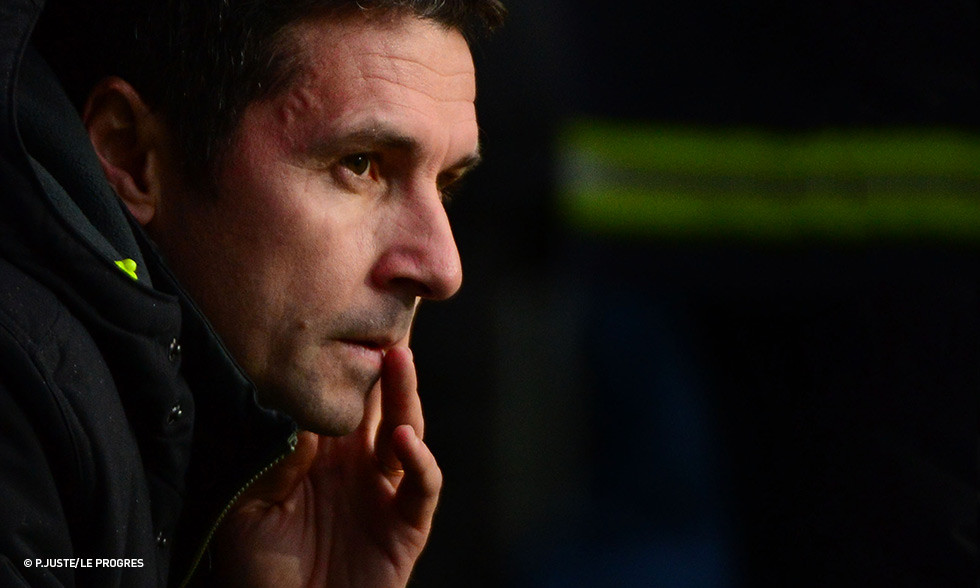 On the eve of the trip to Reims, OL coach Rémi Garde discussed his side's good run of results, the mercato and the upcoming challenges...
INJURY UPDATE
"We had a few little knocks and niggles after the Marseille match but nothing serious. The players have recovered well. Mamade Dabo is the only player unavailable. That meant we put out an excellent reserve team against Jura Sud that should have won were it not for a lack of concentration in the second half. There are lessons to be learned. We have players that need some playing time and it's better to get that with the reserves than in training."
CURRENT FORM
"The objective is to win matches. At the moment, the competition for places is harder to judge because the results are on the board. But things can change very quickly in football. The players need to be ready to step in. You have to be ready all the time. Some are, those that are mentally strong. I know that some are happy to be part of a winning squad. But a say it again: for the moment, the team is stable, but I don't know what the future holds in store over the next few games. I understand that certain players aren't happy at not playing, but I won't let them erode the confidence of the squad through their negative attitude."
CONFIDENCE… CERTAINTIES
"You need confidence to play good football. But you also have to be careful. If we don't have any injury problems and we stay focused, stay disciplined... we could enjoy a good second half of the season. You have to be aware that confidence is necessary to get good results, but you also have to know how to roll your sleeves up and weather the odd storm in a match. We have corrected our problems and we have to keep working. Winning back possession when we lose it has improved a lot. The most important thing is win matches. You have ti understand why and how and the reproduce it."
GOURCUFF… and his partnership with GRENIER
"He is very important, but so are a number of other players. A number of players are near their best so everyone benefits. The technical association of Yoann with Clément is very good, just like the physical impact of Maxime and Gueïda. Clément and Yoann are both creative players, capable of winning a match. But don't forget that other players make sacrifices for them to offer them solutions. Football is no longer summarised by clichés about certain positions on the pitch. You need a collective intelligence that gives each players offensive and defensive duties."
THE MERCATO
"Depending on what happens, it could be advantageous. I am prepared to listen to what certain players want. But not every solution will be the same because I can't end up with a small squad given how many games we have coming up. I may be able to let some players go... Benzia? I am counting on him because he has the quality to play in Ligue 1. He's a goal scorer that fits into our playing system. I would like him to understand that competition for places exists everywhere. I need him. He has a few things to improve in his game and in his attitude. What I ask of him here, he would find anywhere. I would like him to understand that here at OL."
THE MATCH vs REIMS
"I hope that we want rest on our laurels. We haven't forgotten our defeat last season. Reims have four points more than us. They are a form team, hard to play against. If we are over confident or we don't put in the effort, we will come unstuck. But I don't think that will happen. The loss in the first half of the season really hurt us. The playing conditions didn't help, but we still had chances to win the game..."