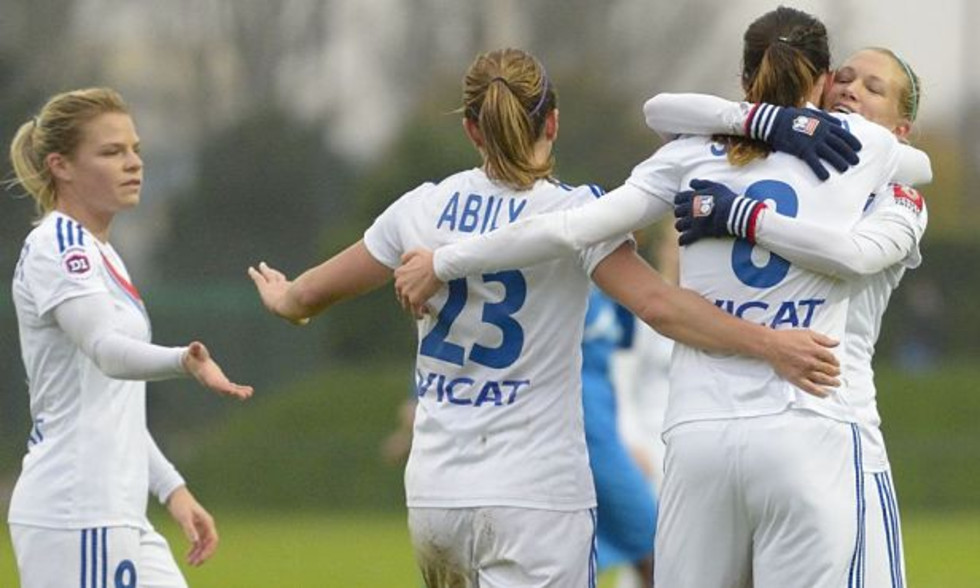 OL made short work of Millikin University from the USA in their friendly match on Friday, running out... 32-0 winners...
A week after returning to training after the Christmas break, Olympique Lyonnais Women's team took on a fairly average American side from Millikin University on Friday afternoon. The side from Illinois lasted just seven minutes before OL opened the scoring through Lara Dickenmann. The goals followed with the French side up 11-0 at the break.

Patrice Lair rotated his playing roster and his side stayed focused and motivated despite the huge gulf in class between the two sides. In the end, OL plundered a further 21 goals in the second half to run out 32-0 winners featuring six goals to Necib and quintuples to Abily, Le Sommer and Tonazzi.


OL:
Bouhaddi - Franco (Plaza), Kumagai, Renard (c.) (Viguier), Dickenmann (Majri) - Henry (Perisset), Abily, Bussaglia (Traore) - Thomis (Le Sommer), Schelin (Tonazzi), Necib.

Goals:
Dickenmann (7', 40'), Abily (8', 35', 46', 59', 71'), Schelin (15', 44'), Franco (23', 56'), Necib (24', 37', 41', 51', 69', 87'), Thomis (33'), Le Sommer (49', 53', 64', 74', 82'), Majri (57', 73'), Tonazzi (61', 63', 81', 84', 90'), Viguier (72'), Traore (77').