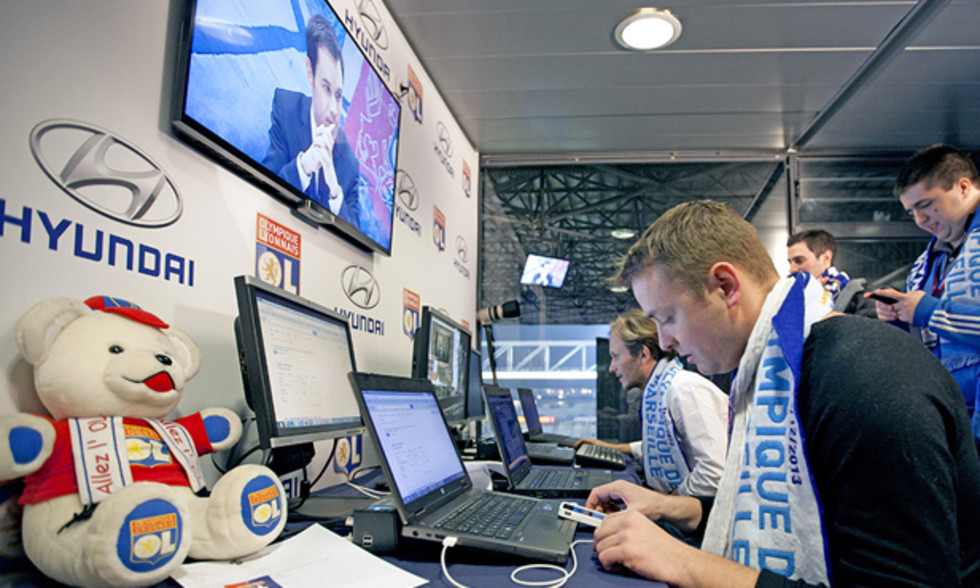 In partnership with Hyundai, OL produced another first last Sunday when they proposed for the first time in France dedicated un SociOL Room for the fans at the Stade de Gerland...
To ensure the fans got the most of the 100th 'Olympico' and felt part of the action, 7 community managers and supporters across Facebook, Twitter, Instagram, Google+ and Olweb.fr produced content for the occasion and take them into the heart of the action.
Camille Abily, Jimmy Briand (injured) and Keziah Jones were able to chat with their fans and answer questions live in the Hyundai SociOL Room, via the 'stage' and webcams provided by the Glowbl company in Lyon.
Given the success of this unprecedented moment, OL and Hyundai France have already agreed to continue this exciting adventure in the second half of the season at the Stade de Gerland, for the matches against Monaco, Saint-Etienne and Paris, in particular.
Find out more about the next SociOL Room events via all the official club pages and accounts!
Hyundai France
Facebook Page Hyundai France | Twitter Hyundai France
Olympique Lyonnais
Facebook Page OL | Twitter OL