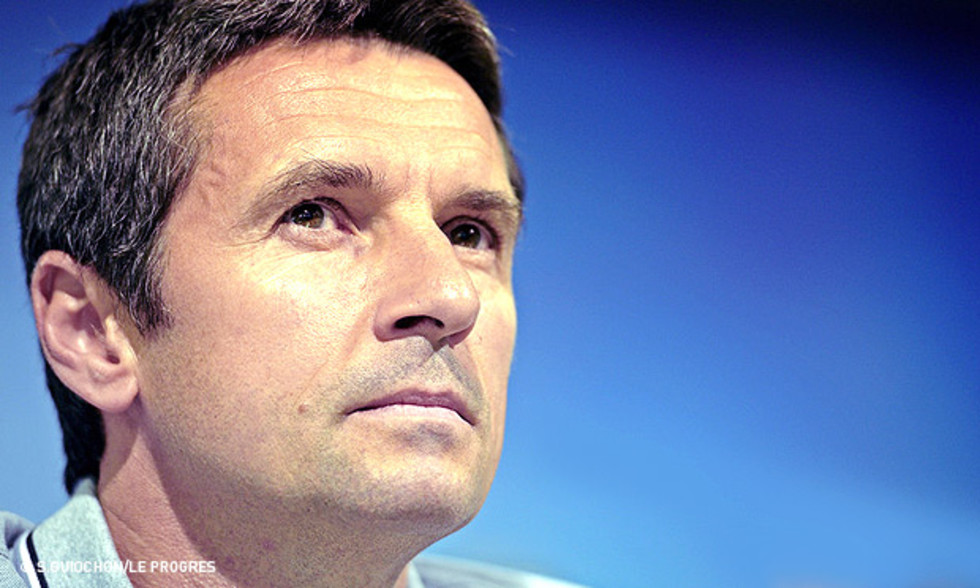 A day after the win over Vitoria Guimaraes, the Olympique Lyonnais coach was back in front of the media for the pre-match press conference... he discussed OM... the standings... the Europa League...
INJURY UPDATE
"Jimmy Briand is out. Mou Dabo had arthroscopic surgery on Friday and will be missing for a month. Rachid Ghezzal continues to come back from injury. I hope to be able to count on Steed  Malbranque on Sunday."
THE EUROPA LEAGUE
"It was very satisfying for my squad to have finished top of the group. This competition wasn't easy. I'm very satisfied with this first place because I called upon a number of young players. It's a shame that other French clubs didn't qualify. We will be flying the French flag in this competition."
THE MATCH AGAINST OM
"Yes, it's still a big match in the championship. It's always a special match, like those against Monaco, PSG, St-Etienne. There is always pressure in these types of matches. It's a bit like a derby for these two sides that are generally battling near the top of the table. By winning, you always get a little more than three points, even if everything is relative. Are OM a rival for fourth place? I can think of many teams. Beating Marseille and then losing the games that follow doesn't serve any purpose either..."
OM
"They are a team with many talented players who have been through a tough period. We are very wary of their potential."
THE RESULTS and THE STYLE OF PLAY
"We need more consistency in our results. We want climb into the top half of the table purely on Sunday's result. We need to go on a run of good results. In our play, we lack consistency in front of goal and in defence. For example, we need to learn to win 1-0... But there aren't many teams that know how to play the same way for 90 minutes every three days. Our potential is greater than our league position, but saying it isn't enough to make it happen. We still have ambition and my squad is hungry and I have every confidence in my players."
MATCH PREPARATION
"We should be in top form on Sunday. It remains a big match. We need to be at our best, both individually and as a team. I am expecting us to be very competitive. We have decided to prepare this match the way we did the game against Saint-Etienne to be ready both physically and mentally. We have already played 27 matches. That's a huge amount with all the injuries we've had. The way we have done things has involved all the players. I need every member of the squad because we are still involved in every competition. How will we choose who plays against OM? There are a number of criteria. Current form, for example, how they play with other players... I'm very happy to have choices to make."
ANTHONY LOPES
"He made a very good return to competition, knowing that a goalkeeper needs to play regularly. Which goalkeeper will play on Sunday? You will find out when you see the teamsheet like usual."