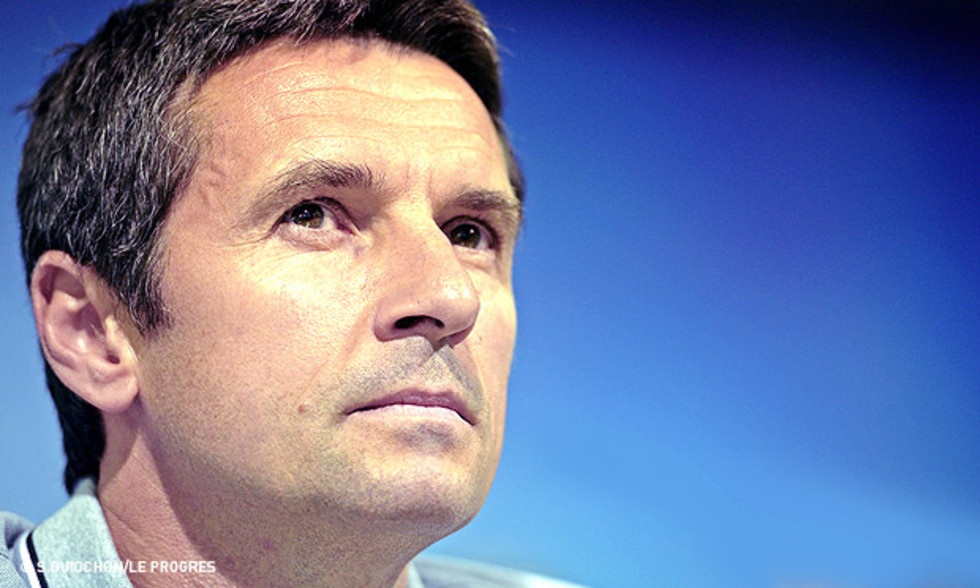 Just 48 hours ahead of the visit of Toulouse, the Lyon coach Rémi Garde held his traditional pre-match press conference...
INJURY UPDATE
"Bafé Gomis trained on Monday. He is still feeling it a bit. I don't have any doubts for Thursday, whereas I had a little doubt for Sunday. We gave it until the very last minute. If Bafé had of played, we would have played 3-5-2, Max (Gonalons) would have dropped back. Jimmy Briand's injury is not as bad as we first feared. I don't think he'll be back until the end of December. Dabo won't be ready for TFC."
AFTER PSG
"We have turn the page, we have a busy schedule. A defeat is never something that can be just forgotten about. The heavy defeat reminds us how much of a difference there is between the sides. It's tough to compete with them and they are in great form at the moment. It was a different match to the others, but for all that, we can't just brush it under the carpet. I regret that we didn't open the scoring to try and make a contest of it for a bit longer. I had said the most important match of the week was the one against Real Betis…  After the PSG game there are a lot of important matches for us coming up in the league."
ANOTHER EXPLICATION FOR THE DEFEAT
"The loss to Paris is also due to a certain lack of character. We have to be more mature. PSG has that character with the experience of its players who are all internationals. They never panicked, despite a difficult start to the game. Us, when things don't go our way, we have a tendency to drop our heads, individually and collectively. It's a fact. I'm not having a go at my team. This defeat shouldn't change anything. It only shows us how much work we have to do. We have to draw on the positive results we had before the match at the Parc. The midfield diamond? It helped us turn our results around. The team rediscovered a certain defensive solidity. There is still plenty of room for improvement. I haven't ruled out playing with other formations."
OBJECTIVES
"If we can take four points from our next two matches, that would be good… Obviously, if we get six points, I won't be upset. The pressure to get results? There's pressure but there's also an opportunity. Picking up points against Toulouse will see us climb back it into the top half of the table. But we still need to go out there and get the win. We have already shown than when we have our backs to the wall, we are capable of lifting mentally. The TFC are a very tough team to play against, very well-organised who play exclusively on the counterattack. We need to be good defensively and in attack. Toulouse will certainly be full of confidence. We often struggle away to Toulouse. But most of all, we want to get a good result for ourselves."
DANIC
"Obviously there are players that miss out when you choose a certain system. Gaël is an old-fashioned winger. But in the course of a match, his presence can offer us other solutions."