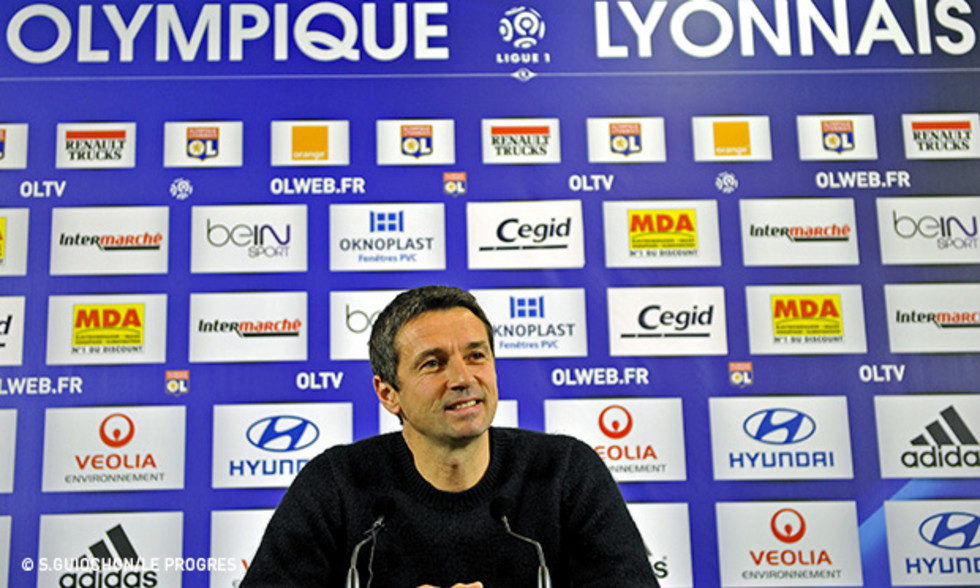 Just a few hours after his side's Europa League victory and a little over 48 hours before the Ligue 1 trip to the Parc des Princes, Olympique Lyonnais coach Rémi Garde fronted up to the traditional pre-match press conference...
INJURY UPDATE
"I haven't spoken to the doctor yet and I haven't seen the medical results..."
QUALIFICATION
"It's a good thing to have achieved, very satisfying. It's better to be in this situation before heading to the Parc."
THE MATCH AGAINST PSG
"We're not apprehensive. We're not going carrying flowers. The 35 previous opponents of Paris Saint-Germain have all come off second best. But apprehension in football doesn't help your cause. It's a great opportunity to produce an upset. We have nothing to lose and upsets are a part of football. Every player dreams of playing at the Parc. There'll be no shortage of motivation. We you play with a freedom of spirit, anything is possible. We won't be going to the Parc to put on a show, but rather to cause them as many problems as possible. You can still enjoy it with a certain amount of pressure... the contrary would be a shame. We will play this match without thinking about the next game. Paris of gown even further in recent matches and have a great unbeaten run going. We can see that as a team, they have something more than last year. The players seem to have even more desire to win. We dream of being the first team to knock them off, but so has every other team that's played them and fallen short. It's an exciting challenge."
WHAT HAS LAURENT BLANC ACHIEVED
"Carlo Ancelotti had already achieved a lot with PSG. A new coach always benefits from the work of his predecessor. The first title is very important. Laurent Blanc mark? They're now a team that plays football and doesn't wait for their opponents to move. It's more the philosophy of a coach. It's different now."
TACTICALLY
"Last season it didn't bear the fruit we were anticipating. I still think about what's best for us and what will cause our opponent s problems. I haven't decided yet. 4-4-2? We play in the system we want... It's a question of balance... I won't be inventing a whole new tactic for one match..."
THE COMPARISONS BETWEEN PSG AND OL
"It's difficult to compare two different eras. It's a totally different kettle of foosh because the great Lyon side had players that came from the French championship which is not the case with Paris. That doesn't mean it's ruined the championship. There is a big difference which means they have a better squad. But we're not here to cry about it. The important thing is to get the maximum out of the players we have. We are in a position where we have options and it's good."
"In a one-off match, it's up to us to give our best to try and get something from our match against Paris. They concede very few goals at the Parc. They can only be their weakness. In certain matches they don't play as well. The opponent can feel that. But they are a complete side, across the board."