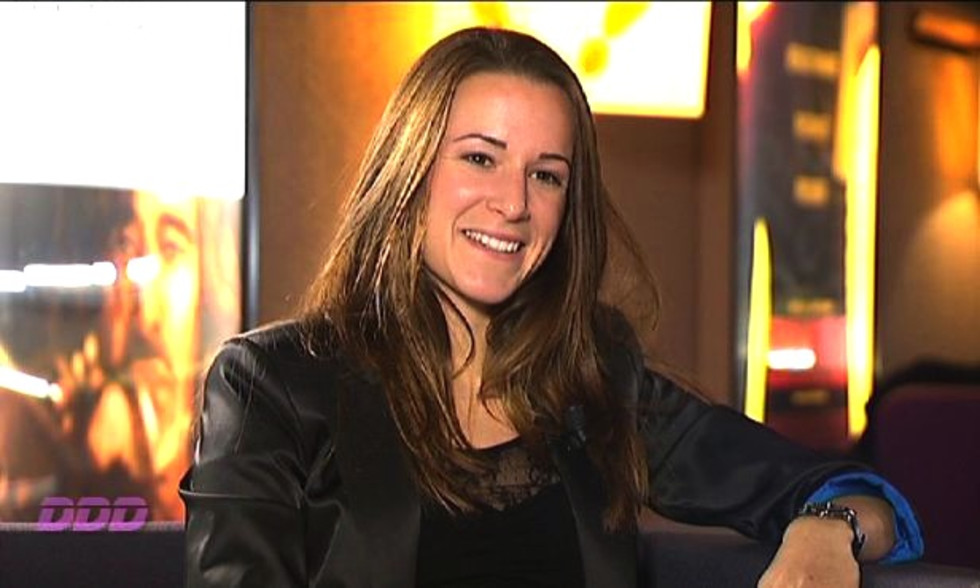 The latest OL Women signing Mélissa Plaza is on the OLTV women's focus show, this Wednesday at 20:00.
Before attacking the final sprint of 2013, Mélissa Plaza dropped into the studios at Pathé Lyon Vaise to chat about the OL Women's team. Obviously one of the main talking points was the elimination from the Champions League against German side Potsdam. In the "Mag" we go behind the scenes on match day and coach Patrice Lair analyses the loss in a long interview.

Mélissa Plaza, who didn't play any part in the last-16 continental clash, plans on making up for it with more domestic trophies: "Of course it was a disappointment, but we can't just throw in the towel. There are still two great trophies on offer. I played in two Coupe de France finals with Montpellier, I was so close and that is a big goal for me."

The young lady has big ambitions. After leaving the family home at just 13 years of age to join a sports academy in Tours, she overcame some of her family sceptics when she made her D1 debut with La Roche. Today she is a pro with OL, and continues to work on her thesis on sexual stereotyping in sport. She's a real fighter and it was great to get know her better.

In "Zoom" we take a fun look at all the latest action in the women's game from around the world...