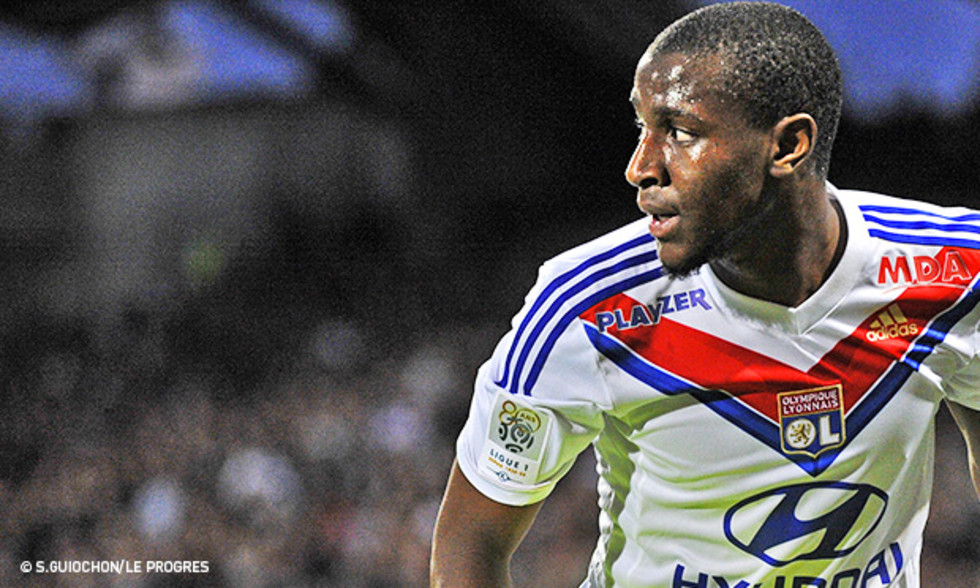 Gueïda Fofana is one of the players most utilised players by OL coach Rémi Garde this season… He discusses his progression at OL… his personality… his hopes and ambitions and Saturday's match against VAFC…
22 years old. He has a great thirst to learn, to improve... he's curious... can play several positions... mature... self-confident... yet shy... honest... and he demands a lot of himself... All these characteristics and more define the former Le Havre player on and off the pitch. Since the start of this season, he has played 1,322 minutes (sixth highest in the squad) in 18 matches (14 starts) out of a possible 21.
Gueïda, what has changed since you signed for OL?
"A lot of things. My amount of playing time, the consistency of my performances, my role in the squad is also more important. I can feel it and I see it in the others as well. It's a mix of several elements that have made me, and are making me, better."

Do you feel more settled?
Most of all, I feel more comfortable. I have adapted well and can do even better this season."

How do you feel about your ability to play several positions?
"I think it's a positive. Playing several positions makes you a better overall player. There aren't many players that can do it. But it also confirms that my best position is in midfield. Not that I mind helping out where I'm needed, like I have already done. It doesn't matter whether it's in a three-man midfield or four, the main thing is to play. And what counts the most is the movement and the balance of the whole team."

Are you a 'cleaner' player compared to last year? You haven't received a booking yet against nine last season...
"It has been a conscious decision. I wanted to be careful of my challenges this season, despite being aggressive in my tackles. Last season I was penalized and suspended a lot."

Gueïda, are you a leader or a follower in the squad?
"I don't know if I'm a leader, but I'm not a follower either. I observe a lot and try to progress. It's the same away from football. I'm a sponge... It comes from my father. I don't talka lot, but when I have something to say, or I'm not happy about something, I say it, without being aggressive towards the person or people I'm addressing. I'm honest."

How do you define yourself?
"I'm generally pretty conservative, shy. I have always been that way. It takes a long time to get to know me. I'm a pretty simple soul and don't get too worked up about stuff. It doesn't take much to make me happy, even though I do treat myself now and again. I come from a fairly modest family. I'm not very bling. I'm not only football either, even if it's a big part of my daily life. I don't really watch football on TV, except for the really big games. Once I get hoome, I generally like to do other things. I have my family, my two girls, the parents... I have a very strong faith. It brings me a lot of serenity and it's a constant source of evolution and prgression. I learn from myself and others. It helps me keep my head on my shoulders."


Work, learn, improve?
"Yes, I'm a hard worker. Even if I'm on the up, I always keep my head down and keep working hard. No question to take my foot off the gas. The aim is to keep working hard, keep improving to succeed here or somewhere else. Outside of football, I love learning. I like to talk to people. I'm a curious person and don't like not knowing something, so I always try to learn. I want to be in charge of my life and not just watch it pass me by."
I'm a curious person and don't like not knowing something, so I always try to learn. I want to be in charge of my life and not just watch it pass me by."
Can you talk about a possible contract extension with OL, given your current contract expires in 2015?
"I'm not going to sign, just for the sake of it... I prefer to know that it's what both parties want. If I can feel the club has confidence in me... Things are going better now. Things change very quickly in football."

What are you expecting this weekend against VAFC?
"They are struggling at the moment. They have changed coach and if it's not too late, that can have a positive effect. We are on a good run and playing pretty consistently. If we want to hitch our wagon to the leading bunch, we need all three points against VAFC."

Finally Gueïda, was you performance against Athletic Bilbao your best in an OL shirt?
"I think so, even if there are other matches in which I played well. The Europa League last season helped me get a lot of confidence in myself. I had a ball. It was really liberating."