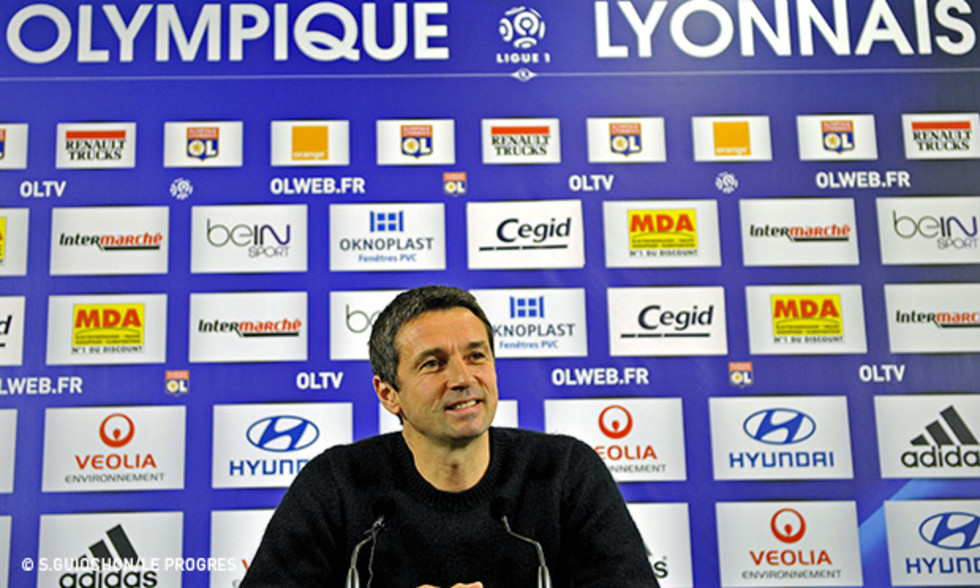 Olympique Lyonnais coach Rémi Garde discussed a variety of topics in Thursday's pre-match press conference... Rémy Vercoutre will start in goal against VAFC…
INJURY UPDATE
"Dabo will be missing with some cartilage pain. Jordan Ferri is also nursing a big knock. We'll see. Gorgelin is also struggling a little with a muscle complaint. We may not be able to count on him on Saturday. Benzia is working on his fitness."
FRANCE'S WORLD CUP QUALIFICATION
"It's incredible positive, just as it was unexpected. It must now encourage more courage and reinforce the need to progress. The euphoria mustn't paint over the cracks. But hats off to the players and Didier Deschamps. We have to keep asking the right questions. My players that have played for France have a long-term objective and they know that their place in the side depends on playing well for OL. The team should get the best out of the individuals. But the individuals also have to produce their best. They will do everything."
OL'S FIGHT BACK
"We mustn't rest on our laurels. The derby result gave us a lot of joy and hope, but only three points. The championship is very tight and we have to continue with our new-found confidence. It will be very tough against Valenciennes on Saturday. The players set a benchmark in the last two matches. I think they saw what the situation was and responded as a team."
REMY VERCOUTRE
"Rémi will start in goal against Valenciennes. Mathieu Gorgelin played very well against St-Etienne. If Mathieu is out injured, Jérémy Frick will be on the bench.  Rémy gets his No.1 place back. I think he's ready to return. It wasn't a difficult choice to make. I made the decision recently and I have total confidence in Rémy. I have no doubts in him, and I know what it means to come back from that type of injury."
YOANN GOURCUFF
"I am waiting for him to quickly feel comfortable in that position he played at Bordeaux. I hope his performance off the bench against St-Etienne has given him confidence. I am not expecting him to score a lot of goals in that No.10 position. I want him to bring the best out of the other players around him. 4-4-2 is a formation that allows me to play most of my best players. It's a formation that brings a lot of confidence to the team. Briand in this formation? Obviously those players that score and create goals are important. I haven't forgotten that. But a winning team can only win with the players on the bench as well. I am very happy to be able to count on Jimmy, Gaël, Alassane… even if they start on the bench."
BAFETIMBI GOMIS
"He has a great challenge ahead of him with the World Cup. He can improve his game across the board. He has come from a long way back. I have helped him fit back in since his return. He is working hard and is committed."
A POSITIVE RUN
"Rhythm is very important. I will be very happy if we can keep playing all out matches, despite the weather in France at the moment."
VAFC
"They haven't lost in their last two matches. They are a difficult team to play against. They will defend in numbers, but they also shoot a lot at goal. This will be a real test for us. This match can see us climb definitively into the top half of the table."
---
Also...
- All the info on OL - VAFC, Saturday at 20:00
- The standings ahead of Week 14
- All the home merchandise at the official store