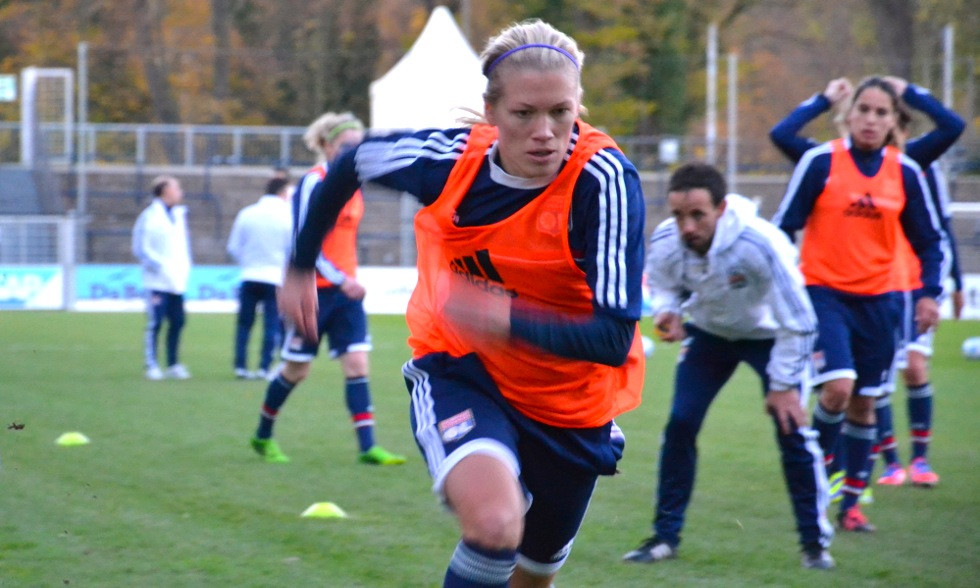 The OL Women have no intention of sitting back and suffering from the pressure of playing Turbine Potsdam on Sunday (k-o 16:00 CET), in the perilous first leg of their Champions League last-16 tie.
Les Lyonnaises have been warned: a trip to Germany is never straight forward. In 2009, the OL women lost 3-1 away to Duisburg in the semi-final return leg which denied them a first ever European final. Two seasons ago, Patrice Lair's side battled out a scoreless draw away to Potsdam. But that was enough after their 5-1 demolition in the first leg at the Stade de Gerland.

But that last trip to Germany left its mark. Rarely had Lyon been so out-played. While the Turbine Potsdam squad has changed a lot since then, the club's soul remains, incarnated by the legendary coach Bernd Schröder, 71 years old, who has been working miracles at Potsdam since 1971.

On home soil, Turbine and their famous 3-4-3 are has hard to move as their emblematic coach. The reigning European champions, Wolfsburg, could only emerge with a 1-1 draw here in the league a few weeks ago. Patrice Lair, who has a lot of respect for Herr Schröder, has been working hard to prepare his players both tactically and mentally for Sunday's clash.
To play well in Potsdam, you have to be clever and tough. The Karl-Liebknecht-Stadion, nicknamed the "Karli" in Potsdam, is a really intimidating place. The stands are close to the pitch and the supporters are as intense as the "currywurst" they eat at half-time. It's not easy to keep you cool, as Elodie Thomis knows all too well. The OL attacker was training on Saturday afternoon right where she was sent off and denied a place in the final in 2012.

To avoid falling into the trap against Turbine Potsdam, Les Lyonnaises must have a winning mentality on Sunday afternoon. The first leg can set the tie up for the return leg at the Stade de Gerland, next Thursday. And also prove to the Germans that last season's loss to Wolfsburg in the final was nothing more than an accident.