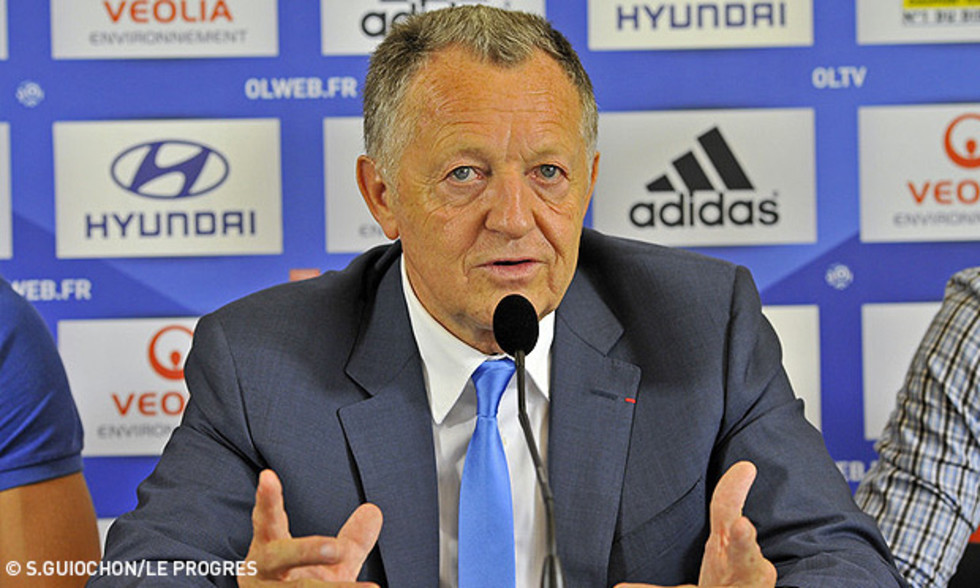 Jean-Michel Aulas discusses the proposed weekend without Ligue 1 matches on, 30 November, to protest against the 75% tax rate. The OL president claims it is not only dangerous for the future of French football, but also for the Grand Stade.
Why have the Ligue 1 clubs decided to take these measures?
We are angry and the day without matches is to highlight how serious the situation is. It's an alarm. We want to show that this is not about the rich all sticking together at the expense of those less fortunate, but rather, it's about the survival of a number of our football clubs
It is the clubs that will be paying this new tax... Can you explain it to us?
That is the root of the problem. Everyone agrees with the principal of solidarity. Today, this tax will be imposed on club's and companies that signed contracts before the new tax was created. We don't have the means to pay this tax. It is extremely unfair because we cannot adapt our strategies to what they are asking of us. We can put in place options to limit our wage bill, create a salary cap, but what is difficult to accept is that the government taxes us on contracts that were signed before and that we cannot change. What we are asking is that the tax is not applied to pre-existing contracts and that companies operating at a loss are exonerated. Companies will have to reduce staff numbers to pay this tax. That's what we need to explain to the French president.
Are you worried that this move by the clubs will be unpopular?
Of course there is concern. That's why we are here to explain that we don't want to go against the principals of solidarity, but that we have to head in this direction to help defend employment, and to find solutions to ensure that French football can maintain its current standing. We operate in a market place so the club's will be weakened by this new tax. That French president François Hollande is meeting with us on Thursday is already a positive sign and we will be able to discuss all of our concerns.
Could this tax put the Grand Stade project in danger?
Of course! The Grand Stade was founded on a business plan, with engagements and commitments to banks. We provided plans that didn't include a tax that we didn't know about. Originally, this tax was addressed to those earning money. Today, it is planned to hit those that create employment and companies created business. The banks won't appreciate that we haven't incorporated that tax, and, if the tax is introduced, it was affect the repayments on the loans taken out to finance the Grand Stade.
Is the government's stance not a little paradoxical given that this tax will cost people jobs?
We are talking about a new tax that will largely outweight the current global deficit of French football. If we remove this proposed tax, that goes against expansion, we can promise we will be creating jobs in the future. With the decision to build the Grand Stade with 2,500 jobs during the construction phase and between 1,000 and 1,500 permanent positions after that, I can sit here and promise that we will be creating jobs if the government does not impose this new tax that actively works against that.