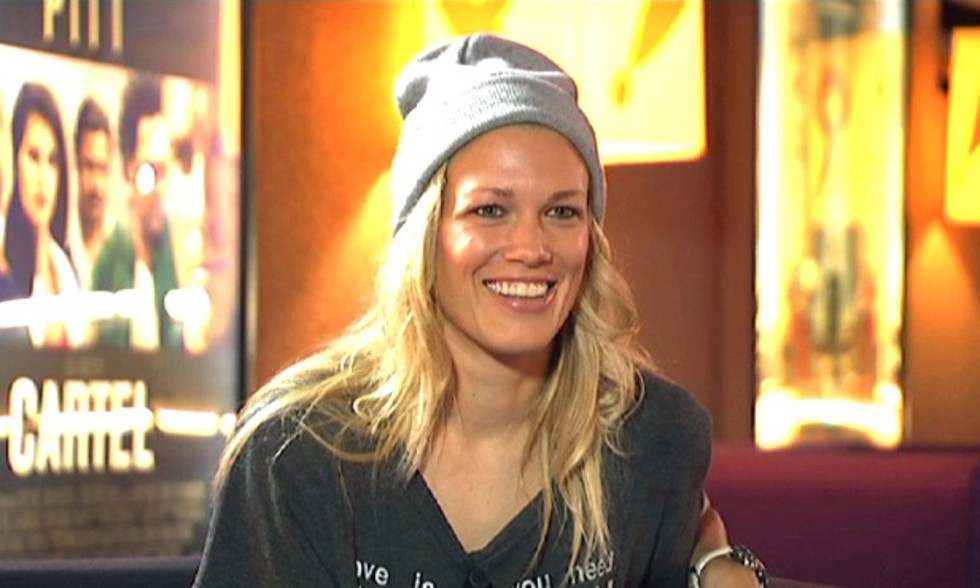 The Swiss player was the special guest on OLTV's "Dr'OL de DAM" show on Wednesday at 20:00 CET.
In the second episode of the season, the OLTV show dedicated to the OL women's team welcomed Lara Dickenmann, the Swiss phenomenon that joined Lyon in January 2009. The lady that celebrates her 28th birthday on 27 November discussed the team's current form, as well as her new position at left back. For coach Patrice Lair, "Lara is the girl that has improved the most in the whole squad, tactically and physically." The OL coach has also appreciated his protégé's "unbelievable" start to the season.

During the course of the episode, her character is revealed as an altruistic soul, one who is dedicated to the team, a player that hopes to regain the Champions League with OL and qualify for the 2015 World Cup with the "Nati".

In this episode of DDD, we also feature a special report on the Champions League round of 32 clash, Zoom takes a funny look at the world of women's football and we catch up with atypical American Megan Rapinoe in La Minute.