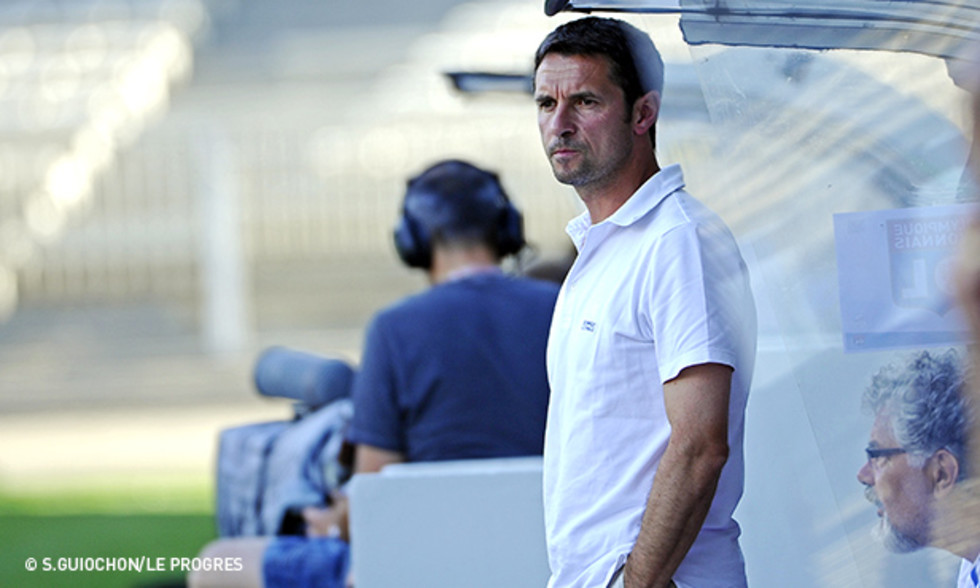 Who's in and who's out for the visit of Bordeaux… what changes have been made since the defeat to Montpellier… Bisevac and Danic make their returns…
Can you give us an update on your injured players ahead of the match against Les Girondins?
"Rémy Vercoutre is slowly returning to full training. In a month, he will be ready to play with the reserves. Bakari Koné and Samuel Umtiti are both missing. Miguel Lopes has been training by himself and is almost ready. I have given myself another 24 to 48 hours to see if I can count on him against Bordeaux. Yoann Gourcuff is in the same situation. Henri Bedimo is suspended and receiving treatment. Maxime Gonalons is suspended. As for Rachid Ghezzal, he had back surgery on Friday morning. His absence is estimated at around three months."

Did you make the most of the international break?
"I think so. We needed to get back to basics, to work hard. Obviously not everyone was there. We had a lot of discussions, both individually and as a group. I hope the team as a whole had a good hard think about things. I felt like the players are very determined to turn things around. We have changed things up, tried to find solutions."
And what about you? How are your spirits?
"Two weeks ago, after the loss to Montpellier, I was devastated. But the next day, I was back looking for solutions. Training is one thing, but we need to translate that into a match. 14th? OL aren't where we should be on the ladder. With the injured players returning, I hope things will turn around. We were missing too many important players and it penalised us. But that has also happened to other clubs that are playing in Europe this season too (Bordeaux, OGCN, ASSE).
What are you expecting from the returns of Bisevac and Danic?
"I am hoping to see the best Milan. The one we have seen a few times this season. Milan is a leader in his way. He is coming back from injury. He has worked hard. I want to see better from Gaël (Danic). The period of integration and new discoveries are behind us now. He needs to bring all his Ligue 1 experience as a wide player. Now he needs to produce the kind of quality we have seen in training for the last two weeks."

How are you going to play against Bordeaux?
"I don't want to go into details here... Suffice to say, we are obliged to play like the OL of old if we want to get a result. The most important thing tonight was the result Bordeaux and OL are two teams playing in Europe, and two similar clubs."