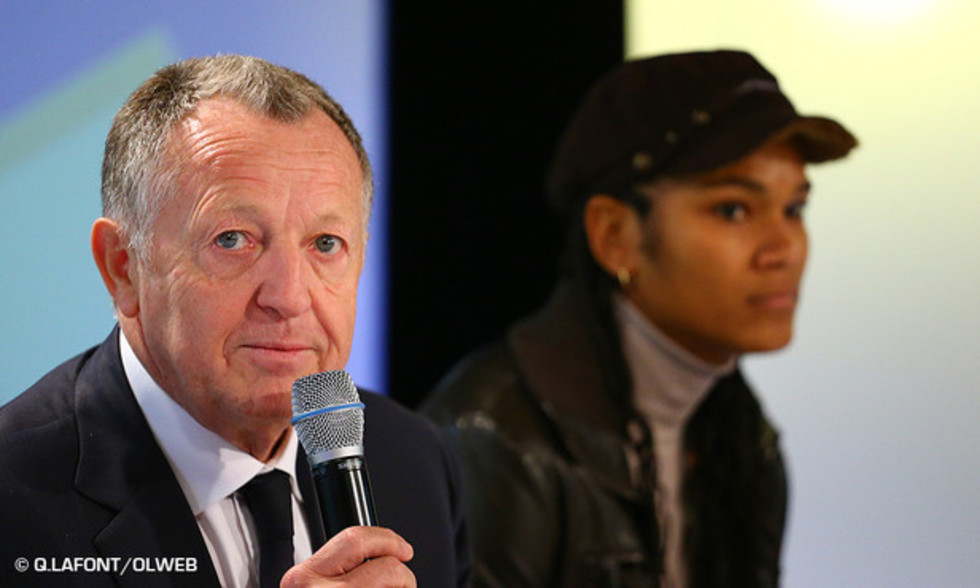 The Women's Committee of the ECA met in Lyon on Thursday with OL president Jean-Michel Aulas.
The day after OL's stunning 6-0 victory over FC Twente, several members of the European Club Association (ECA) met at the Olympique Lyonnais headquarters with Jean-Michel Aulas to work on the future of women's football. The meeting included representatives from FC Twente, the BeNe League, Malmö, Kvinner and Potsdam, who OL will be meeting in the last 16 of the Champions League.

"ECA has a lot of experience in men's football and it is time to share that experience with women's football," explained the manager of the ECA Women's Committee Olivier Jarosz. "Women's football is evolving very quickly. Today there are close to two million licenced players in Europe. It is the fastest growing sport. It is crucial that at a structural and institutional level, European football make the right decisions now for the development of the women's game."