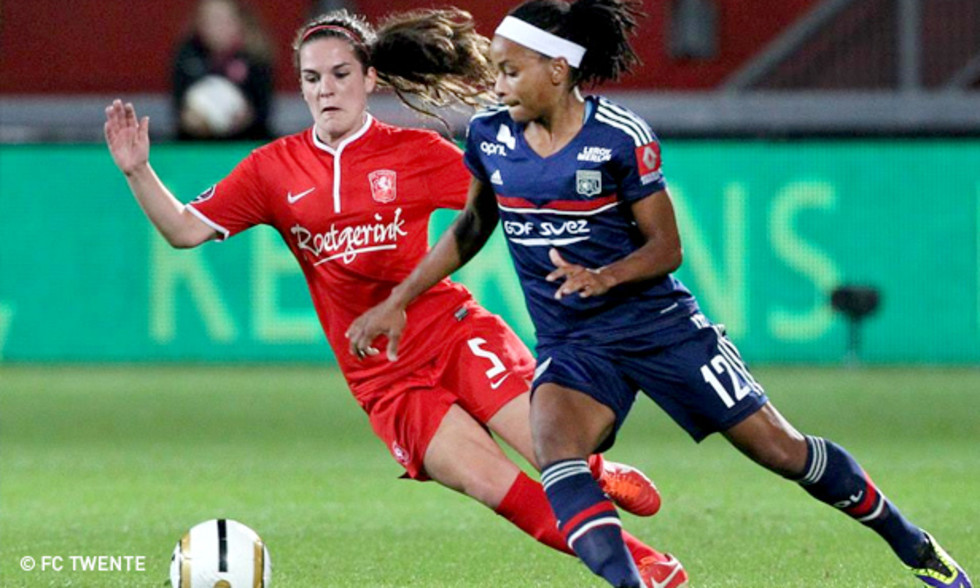 OL Women can book their place in the Champions League last 16 on Wednesday night at the Stade Gerland, against FC Twente, after a 4-0 win in the first leg.
By recording a large and deserved 4-0 win over FC Twente at the De Grolsche Veste last week, Les Lyonnaises have one foot in the last 16 of the Champions League and should, barring a total catastrophe, be reunited in the next round with their old rivals Potsdam, themselves 5-0 winners over MTK Hungaria in their first leg match.

But before preparing for the German challenge, Patrice Lair's side have several objectives to attain. On Wednesday at the Stade de Gerland, they will be looking to extend their run of seven consecutive victories in all competitions and see their confidence grow even further. In attack, OL have been impressing with 32 goals on the scoreboard at an average of nearly 4.5 per match.

The only negative is in defence where the side has conceded four goals in their last five outings and they have been exploited by balls in behind the defence. The side also needs time to allow Saki Kumagai to adapt to her new team. The side also needs to press better, like in the second half in the Netherlands, or in the derby win over Saint-Etienne, 5-1.

If the team can make these little corrections, they will maintain their perfect start to the season. The fans at the Stade de Gerland should also be in for a treat between an OL side ravenous for further success and a potentially dangerous Twente who welcome back their best player in playmaker Sherida Spitse, who was suspended in the first leg.