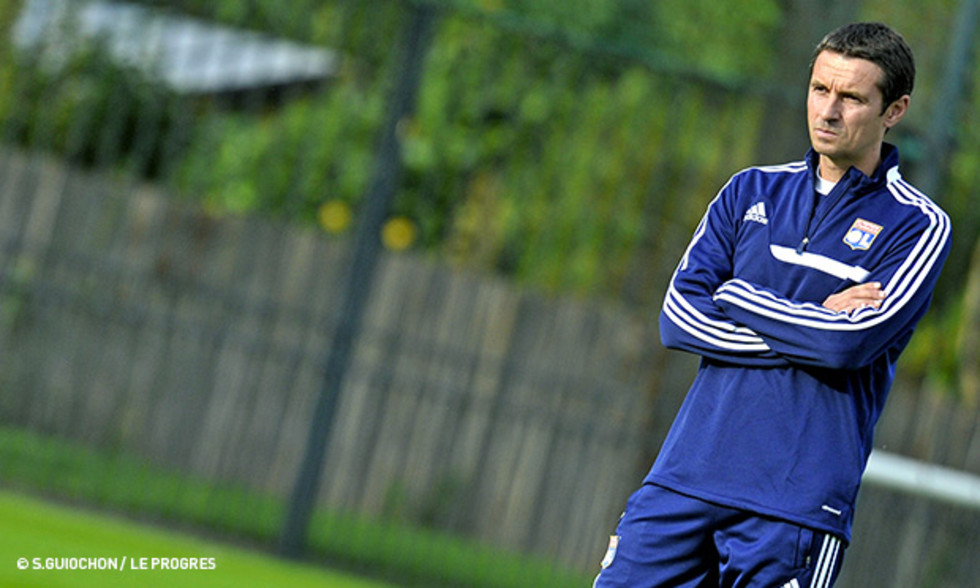 After the 5-1 drubbing at the hands of Montpellier last weekend, a lot of questions were put to the OL coach at the traditional Wednesday press conference...
How are the injured players travelling?
"We have two weeks to get players back on the pitch before our next game, but we know that won't be possible for Samuel Umtiti who has a bad tear in his thigh. The player closest to getting back on the pitch is Milan Bisevac who should return to normal training at the end of the week. I am also hopeful that Miguel Lopes and Dabo will be ready for Bordeaux. Same for Yoann Gourcuff who is nearly back."

Do you have a plan of attack for Bordeaux?
"The weeks when players are away on international duty are always intense for training. We work hard on the fitness. I'm very happy to have players like Bafé (Gomis) here because they didn't have a full preseason with a top club. Lots of players need to work. We have players at various levels of fitness. This international break is a chance for everyone to get to the same level."
Did you think you would be in this situation at this stage of the season?
"I didn't think so. I didn't think I would have to play players out of position. I couldn't have imagined I would have to mix and match so much in defence. But for all that, I'm not going to go back on my coaching philosophy. I don't want to see my side sit back and defend, especially when all my defenders are injured."

Did you think about bringing in another defender?
"We never discussed it."

Did you appreciate the support you received from Jean-Michel Aulas and Bernard Lacombe?
"When I take a bad beating, I just want to hide, and then get stuck back in to work. Now I am more motivated than ever. I'm not a broken man, I'm not tired or resigned. It's the opposite of all those things and it's the same for my players. Yes, I appreciated the support, but that doesn't mean there aren't questions being asked all across the club."

Have you ever thought about throwing in the towel?
"Never."

Are you players ready to turn things around?
"I am doing everything I can to help them. Certain players have been through similar periods in other clubs. Others from Lyon haven't experienced it before. First of all you have to accept the current situation. Yes, we are ready for the fight."

Are you a bit easier on the players you have been playing out of position?
"Yes, especially Gueïda Fofana who has been playing through gritted teeth with an ankle problem. But I also know that Gueïda played well in this position early in the campaign."

Why didn't you start Zeffane and Sarr?
"I played Medhi (Zeffane) against Lille and Guimaraes. His performances didn't offer me enough guarantees. Matches are very important and I wasn't satisfied... For Nabil (Sarr), I looked at what I saw in training and with the reserves and I had more guarantees with Gueïda (Fofana).