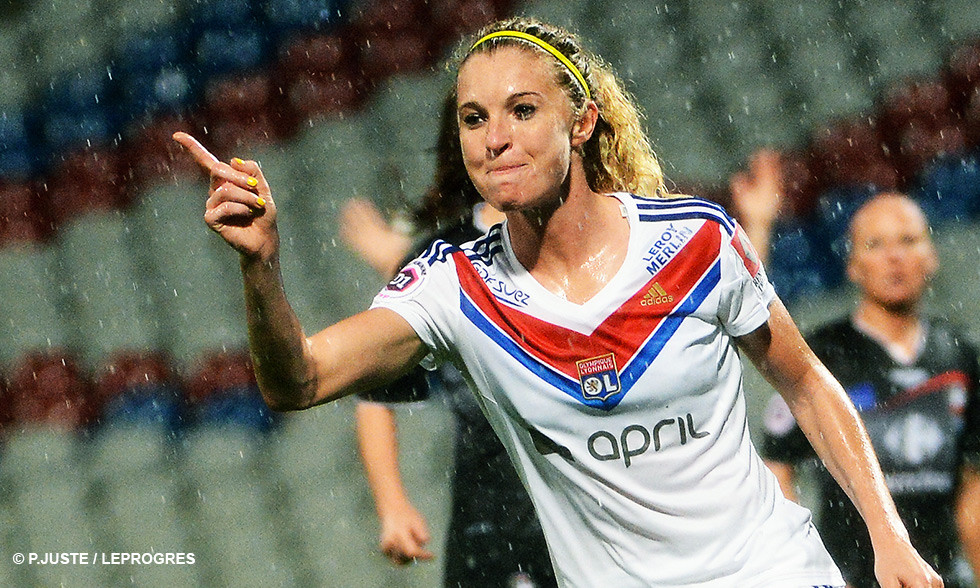 Les Lyonnaises struggled early, before over powering Arras on Sunday afternoon.
Arras went close too causing shockwaves through the French footballing community at the Plaine des Jeux de Gerland on Sunday. OL had gone ahead early against their modest opponents, through Laëtitia Tonazzi (1-0, 15').

But during the second half, OL's young goalkeeper Pauline Peyraud-Magnin was sent off. The three changes had already been made which meant Corine Franco had to go in goal. Arras equalised moments later (1-1, 70'), before Lara Dickenmann sent Les Lyonnais back in front  (2-1, 80'). Two minutes later, Laëtitia Tonazzi added her second of the evening (3-1, 82') but Arras set up a nervy finish when they pulled another goal back at the death (3-2, 90').

It was a real scare for Patrice Lair's side who maintained their place atop the standings of the Women's first division, ahead of Juvisy and PSG. Les Lyonnaises now head off to play Twente, on Wednesday night at 19:00 in the round of 32 of the Champions League.


OL Goals:
Tonazzi (15', 82'), Dickenmann (80')

Arras Goals:
70', 90'

OL line-up:
Peyraud-Magnin - Franco, Kumagai, Viguier, Plaza - Le Sommer, Henry (Necib 46'), Bussaglia, Rapinoe (Thomis 46') - Tonazzi, Schelin (Dickenmann 46').