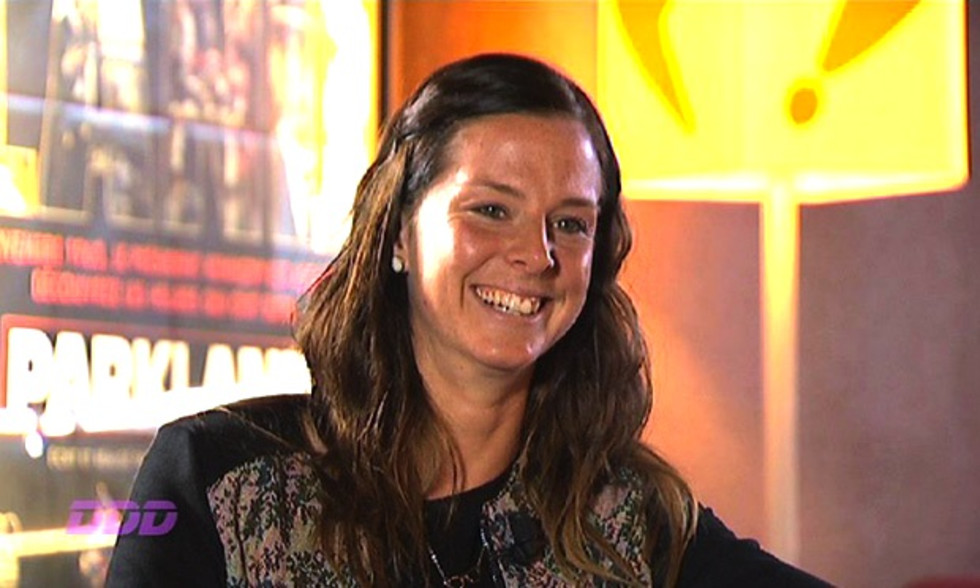 Swedish striker Lotta SChelin is the special guest on this week's show Dr'OL de DAM, on OLTV, this Thursday at 20:00 CET.
For the start of this sixth season, Dr'OL de DAM has a big show with Lotta Schelin, who is also starting her sixth season with Olympique Lyonnais. Suffice to say the Swedish star is right at home in Lyon and OL, where she has scored 143 goals in 140 matches. "Last season, she was exceptional," confirmed her coach Patrice Lair. "She is a decisive player that is still getting better and better. She is scoring more and more headed goals, and that was her weakness."
The captain of the Sweden national team looks back at the summer's European championships which her country hosted and saw her side eliminated in the semi-finals by Germany: "It was great, the stadiums were full, you could feel the hype surrounding the event. In Sweden, everyone followed the event, even those that weren't normally interested in football."
At 29 years of age, Lotta Schelin was in top form. She has already scored four goals this season, including a sublime backheel against Juvisy. As happy as ever and always smiling, "Lotty"" shares her analysis of French football, of Sweden and how she adapted to the French game.

This first episode of DDD in the brand new Pathé Lyon Vaise studio is also a chance to go behind the scenes as the side prepares a match as well as gets to know Japanese recruit Saki Kumagai.