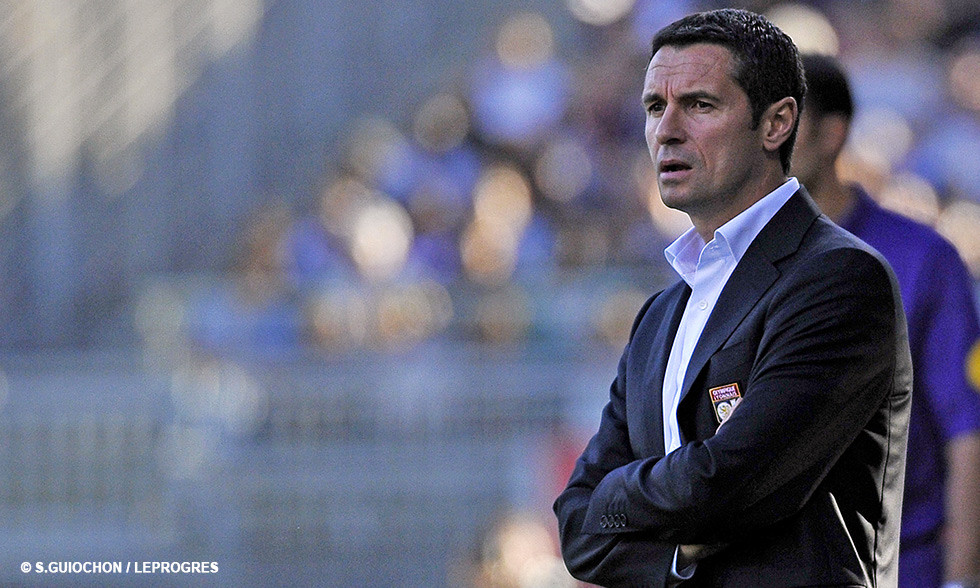 Rémi Garde is happy, but he's not crowing from the rooftops... he wants his side to confirm their return to form this Wednesday in Ajaccio...
How is the squad?
"For Pour Mou Dabo, I think he will struggle to be ready on Wednesday. No-one will be returning from injury. All the injuries are improving, but they won't be back on Wednesday. Gourcuff is not 100 per cent yet. Ghezzal? He has a little back problem. The best thing for him at the moment is rest."

Why are you making so few changes?
"I felt the team needed to find some continuity. That also means that not all the players are at the same level. Rotate or not, you argue both points of view. I remember when I was playing in England that Ferguson never rotated his squad when they were playing a lot of matches. For the moment, that's what we're doing. I am trying to stabilise things. The players that are starting are doing the job. But we have achieved nothing yet. And you don't just walk back into the first team. Last Saturday the reserves match at Villefranche was very poor…"

In midfield, you have plenty of options?
"Yes, I have seven players for three positions. There is more competition for places in this part of the field."

Has the confidence returned after those three defeats?
"Everything starts at zero after every match. I am waiting for confirmation of our form against Ajaccio. We can still do better. We were in a very tough spot. We are still sick, so let's remain a little humble..."
Are you happy with your place on the ladder?
"It's not a bad thing to have closed the gap at the top, but we are still not where we should be given our fixtures since the start of the season. We may still be sick, but we are also ambitious. In our play, we have to improve."

What do you think of Steed Malbranque's performances?
"His performances are less visible, he is not catching the eye. But Steed is very altruistic. He is always looking for balance, to play with the others. He is always at maximum in training. He is an example to the others. I think Steed is someone very sensitive, that has values, who has suffered in the past... I know I can count on him."

Why don't you call up Zeffane, given your injury problems at full-back?
"Medhi is a young player who doesn't yet have experience. He is coming off the back of a very good season with the reserves. I would have preferred that he went on loan to a Ligue 2 club this season, but it didn't happen. There are a lot of young players in the team and perhaps he will get his chance. For the moment, I have other solutions. He still has room for improvement."