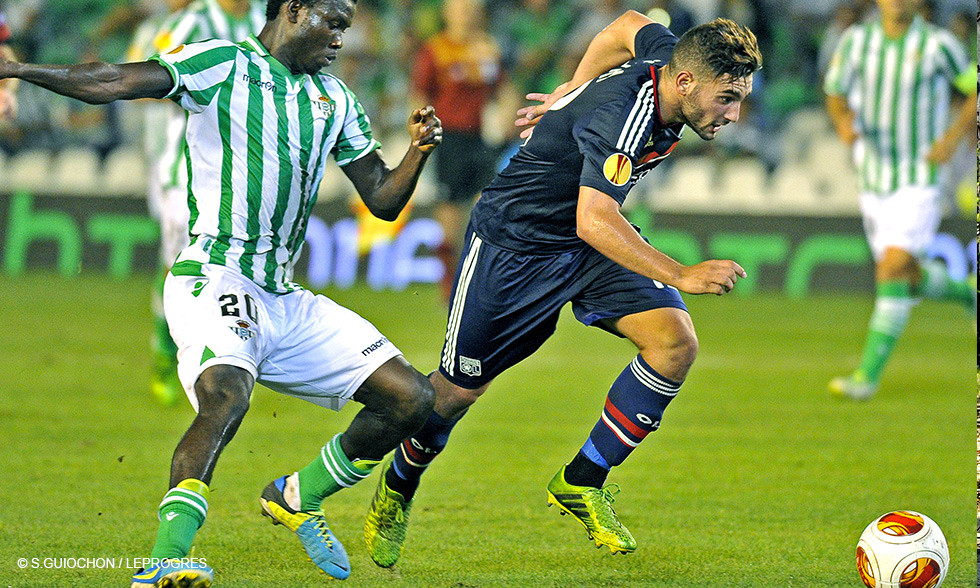 Used more and more by coach Rémi Garde, Jordan Ferri is already showing off a lot of his qualities as a footballer... He has been rewarded with a call up to the France U21 squad... And he is a determined young man...
He left his hometown of St-Rémy de Provence at 15 years of age to see is he could make in the football world. "Football at St-Rémy was a team of mates with the parents behind us. It was a really fun environment. Some scouts came to see me when I was 13. I played in the Sens Tournament and then I came to OL. My parents encouraged me to follow my dreams."

"When I first arrived at Lyon, I wanted to progress as quickly as possible. The idea of becoming a pro with OL grew a little more each year." He signed his first pro contract on 6 June 2012. "It was a very tough year. I was expecting it to be, I knew it was a season long apprenticeship." Jo still played 328 minutes; made his Europa League debut and his L1 debut on 12 December 2012 away to Nancy. He then took part in the Toulon Tournament with the U21s.

Everything started moving very quickly: "Yes, in terms of playing time. I wasn't surprised because I work hard in training and the coach has confidence in me. I try and do my best. I was lucky to get picked in the U21s. I have stayed in shape. The coach Willy Sagnol said that if I was playing with OL he would keep picking me." Although he admits: "This season I didn't think things would go quite so quickly." He has also scored with the national youth team and a fantastic goal against ETG. "I will never forget the goal, even though we played very badly in the first half."
Mentally, ever since I was a kid I have never given up. Leaving my family at 15 made me stronger.
But he is still full of ambition: "I want to play as much as possible, to force my way into the starting line-up and help the team succeed. Jordan can play full-back, right midfield, central midfield: "The coach said it was good that I could play several positions. Each time, I always give it the maximum. I think my best position is defensive midfielder, just in front of the defence, or a little higher." He's a fighter too: "Mentally, ever since I was a kid I have never given up. Leaving my family at 15 made me stronger." Despite his size, he's afraid of nothing: "I stopped growing at 15, so I'm used to working with my size. I don't even think about it..." Needless to say his idol is Xavi...


This Sunday, FC Nantes travel to Lyon. "I don't really know this team too well. However I have played with Nantes' Jordan Veretout in the France U21s. We had a good understanding. He is a lot like me. But if I get on the pitch, he will be just another opponent."
---
Source: Tribune OL spécial "OL - FCNA"