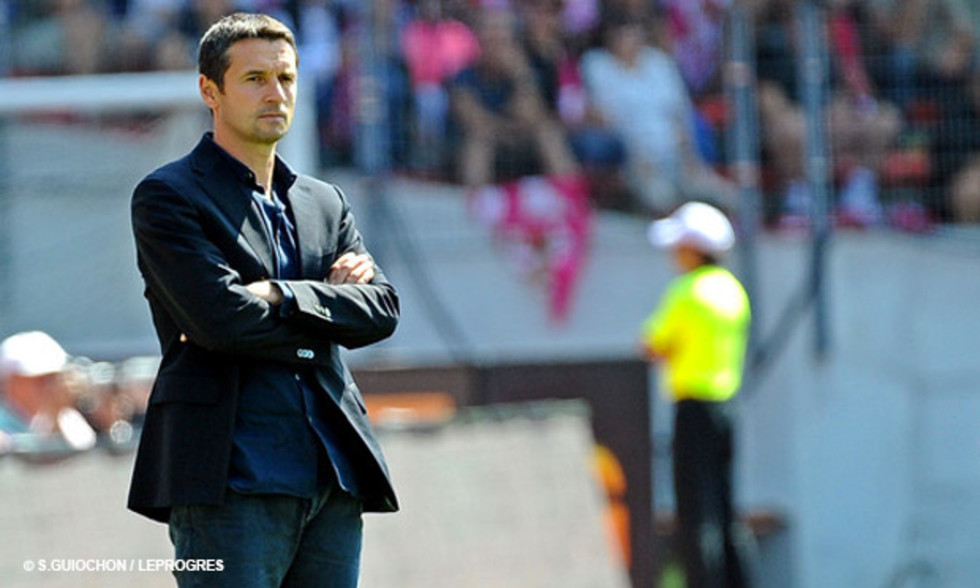 Rémi Garde looks back at the Europa League match against Betis, discusses his young players and their potential and looks ahead to this weekend's visit of FC Nantes…
Rémi, can you update us with any injury news?
"Against Betis, we received a few knocks and there is a little doubt about Mamade Dabo, but I don't think it's anything too serious. Apart from that, I have to see how Yoann Gourcuff is getting on. His re-education seems to have plateaued. I don't think he will be in the squad. Gaël Danic is on the road to recovery but this weekend will be too soon for him. Milan Bisevac is also out.
What did you learn from the match against Betis?
"This match should show us what the minimum requirement is each time we step onto the pitch. Yesterday we played much better without the ball. The spirit was excellent and we played and fought like a team. Not everything was perfect, but with that desire to work for the team when trying to win back possession, we will become very hard to play against."

Is OL a defensive team?
"If I look at the Ligue 1 attack standings, we're near the top. Don't forget that Bafé has only just returned, that Jimmy has only played 90 minutes… that Fékir and Pléa have played much with the professional team. I don't have a defensive team. I have a team that needs reassurance and needs to understand they must work hard without the ball. But we are not a defensive team."
We are starting to rebuild and we're heading in the right direction. It's all a question of balance. With confidence, we should be able to keep moving forward.
You still seem to be struggling offensively?
"That is the focus of all my attentions at the moment. I can remind you that Gaël Danic is the only attacking recruit at the club in the last two years. Bafé and Jimmy are only just back. Jimmy was very important against Betis for his work without the ball... Alex Lacazette did more than usual in this respect. We are starting to rebuild and we're heading in the right direction. It's all a question of balance. With confidence, we should be able to keep moving forward. At the start of the season we enjoyed a little bit of luck and then we were suddenly all out of luck."


Where are Benzia and Bahlouli?
"They're are not in the squad because I can only have 18 players on the teamsheet, because there is a lot of competition for places and because I'm not entirely happy with their attitudes or their performances. But I haven't only sent a message to these two young players... They are available for this weekend. I have a squad with a common goal, at least until the winter transfer window. That means having the right attitude every day. The team is still growing. The players that offer me the right answers will be in the squad."

Will FC Nantes visiting the Stade de Gerland be similar to the games against Reims and Rennes?
It could well be a similar match. We need to take our chances in front of goal while also being careful. We have to keep looking down the wings, have more variation in our attacks, shoot from distance... Sometimes sit a little deeper..."

A word on PSG versus AS Monaco?
"I hope that this top of the table clash will live up to the promises with all these great players out on the pitch. In terms of the title, I think PSG can draw on their experience from last season but they will be playing in the Champions League. It could go all the way. A prediction for Sunday? 1-1."
---