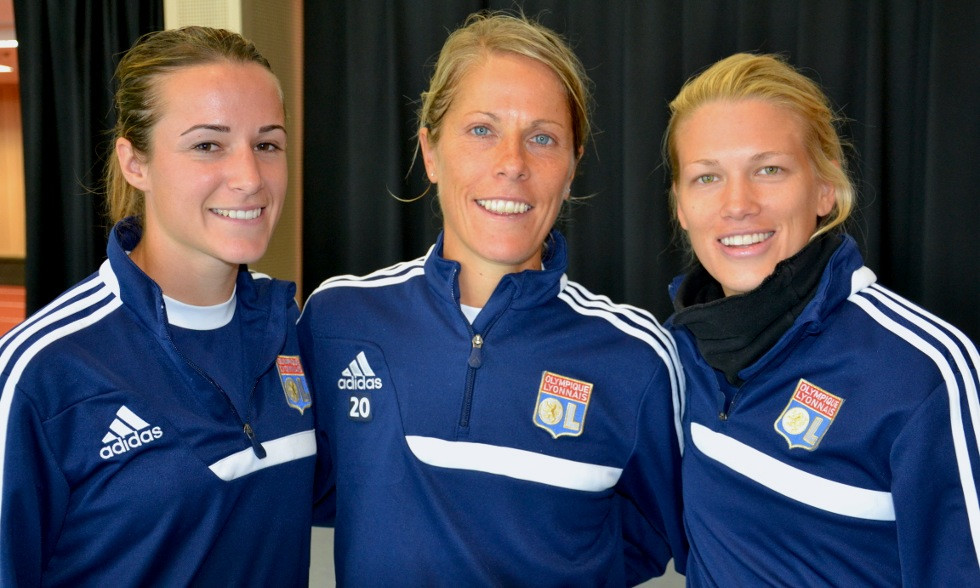 Mélissa Plaza, Sabrina Viguier and Lara Dickenmann won the foot-tennis tournament this morning during the side's preseason training camp in Tignes...
Like on Sunday, Les Lyonnaises were indoors on Wednesday morning for a foot-tennis tournament. The trio Plaza-Viguier-Dickenmann won a thrilling final against Sunday's champions Camille Abily, Elise Bussaglia and Eugénie Le Sommer.

On Wednesday afternoon, Patrice Lair put in place a practice match, 11 v 11, over two 45 minute halves, featuring the return to action of Laëtitia Tonazzi and Eve Perisset. Amel Majri and Lucie Pingeon didn't finish the session, while Corine Franco also took a knock on her ankle.

On Thursday, the OL players have their final day of preseason camp in Tignes before returning to Lyon for the final preparations ahead of Sunday's opening round of the first division, away to Hénin-Beaumont.