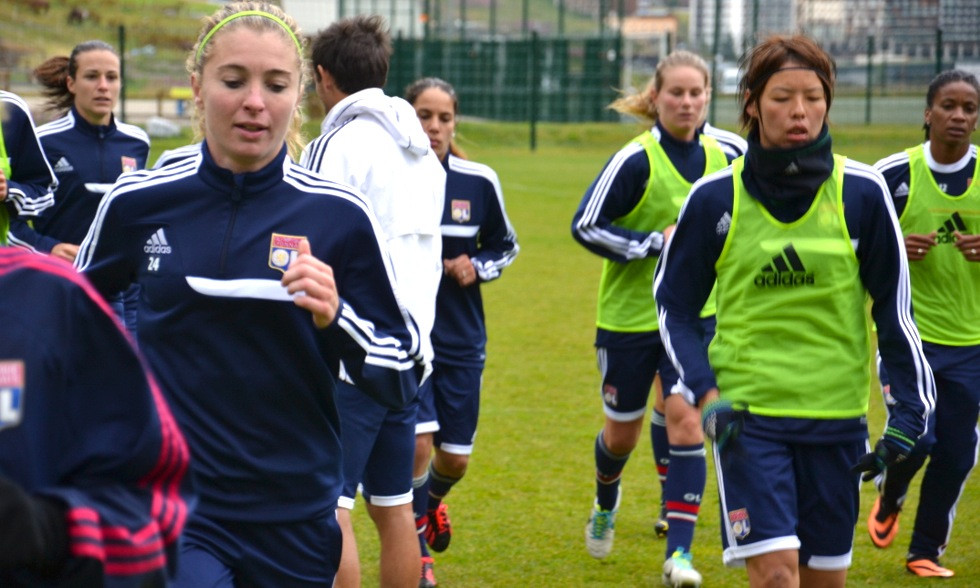 After spending the first half of the preseason training camp in Tignes in individual training, Olympique Lyonnais striker Laëtitia Tonazzi returned to group training today...
Les Lyonnaises enjoyed their final early morning wake-up call of the camp with a 7am bike ride. The morning's second session was dedicated to endurance and strength, under the direction of fitness coach Antonin Da Fonseca. As has been the case throughout the camp, the squad was separated into two groups, the first with the players that have done all the preseason, and the second, with the internationals that returned after taking part in the 2013 European championships, and Laëtitia Tonazzi, back training with the rest of the squad.

Since the start of the camp, the attacker has been training individually after tearing a thigh muscle at the start of preseason. This afternoon, Tonazzi took part in the training session designed by Patrice Lair, concerning OL's attacking play. The coach's aim is to have more variety and more numbers in front of goal this season.

American 17-year-old Andi Sullivan left the squad this afternoon as planned, after a very successful week's training with the squad. Perhaps she will be back next year...