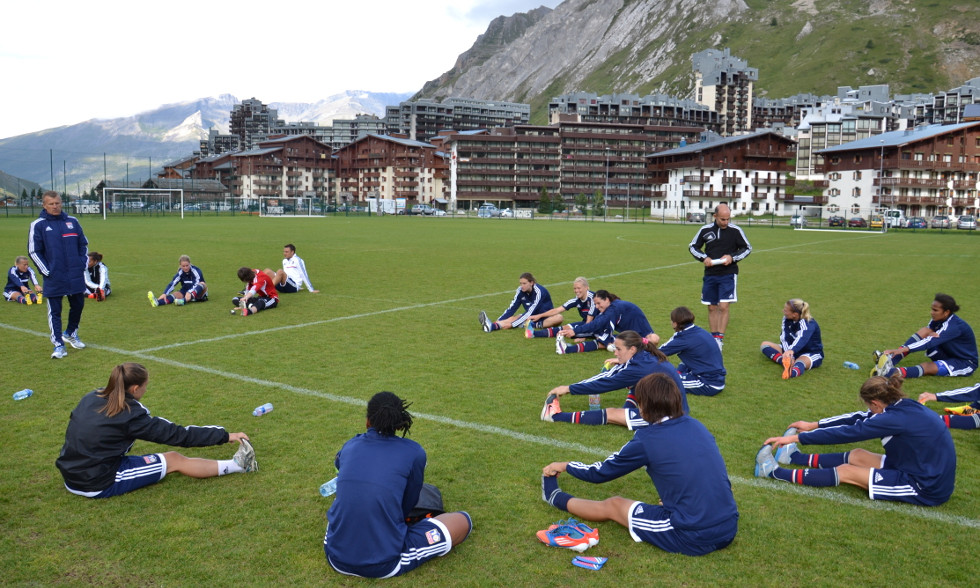 Sunday was a day of play for the Olympique Lyonnais Women's team in preseason camp in Tignes, with a foot-tennis tournament in the morning followed by an inter-squad practice match in the afternoon.
The arrival of cold weather and the threat of storms forced the coaching staff to cancel the proposed mountain bike ride in the afternoon. Les Lyonnaises began the day with a foot-tennis tournament indoors. The team comprising Camille Abily, Elise Bussaglia and Eugénie Le Sommer defeated Lotta Schelin, Amel Majri and Pauline Peyraud-Magnin in the final of a fiercely competitive morning.

In the afternoon, coach Patrice Lair had his squad play their first practice match, just a week from the start of the season, away to Hénin-Beaumont. The first-choice starting XI took on the reserves and staff members in two 40-minute halves. Certain players changed sides during the match. Only Eve Perisset and Laëtitia Tonazzi did not take part.