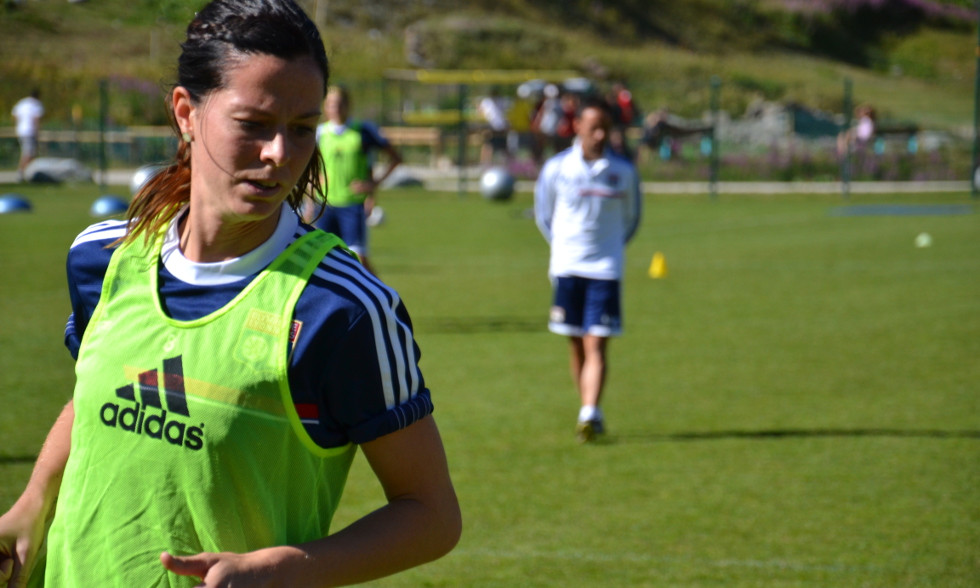 The Olympique Lyonnais Women worked in the gym this morning, before enjoying a fun training session on the pitch in the afternoon...
The OL players had their first pure fitness session on Friday morning. After a warm-up out on the running track it was into the gym for a series of activities. "This is an exercise in prevention, to do some strengthening ahead of the rest of the camp that will be more intense," explained Antonin Da Fonseca who directed the session. The goalkeepers worked out on the Beach Soccer pitch with their coach Yoann Vivier.

In the afternoon, it was time for some football with small sided matches. It was intense and the tackles were flying in. Patrice Lair pushed his players to always give the maximum when they walk out onto the pitch. Laëtitia Tonazzi continued her individual training program, Eve Perisset and Wendie Renard were rested. The coaching staff aren't taking any chances just a week out from the start of the season.

The session ended with some shooting practice, another first for the camp. Low crosses to start with and then volley practice to finish the session in high spirits. Elise Bussaglia did not take part in afternoon training.