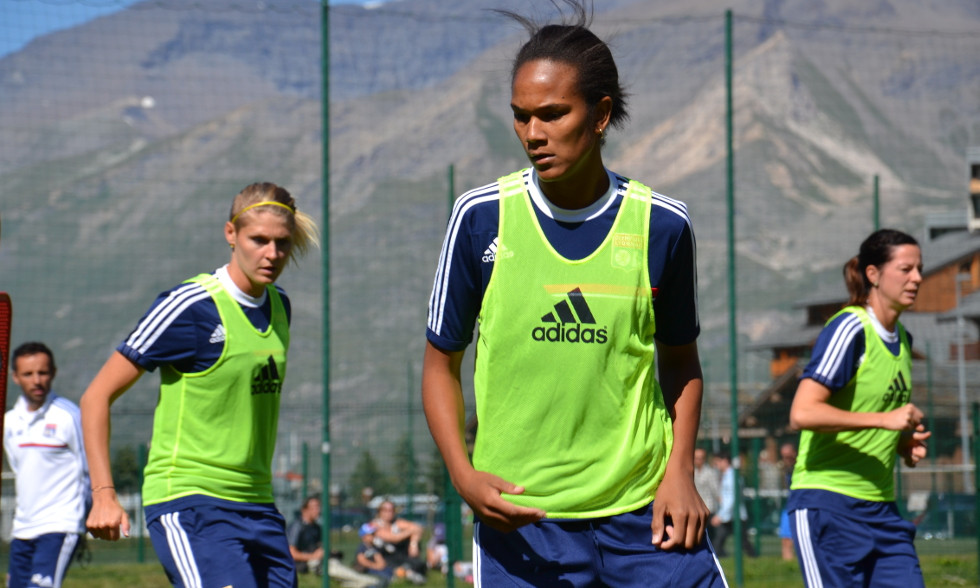 A morning working out followed by a fitness session and a game kept the Olympique Lyonnais Women's team busy on the first day of their preseason training camp in Tignes.
The Lyon squad was straight into the thick of the action on Wednesday with no less than three training sessions on the menu for the opening day, starting with a morning bike ride at 7am.

At 10am it was time for a demanding fitness session concocted by Antonin Da Fonseca: warm-up, core strength and then two separate working groups for much of the session. The players that resumed training a few weeks ago were put through their paces with a ten minute 30/30 session, involving 30 second sprints, with 30 seconds rest in between. The internationals that had taken part in the recent European championships were treated to two sessions of 400, 600 and 800-metre high tempo runs.

The afternoon session involved a lot more ball work with technical drills and passing and possession play. It was a good session with plenty of intensity in the work and a first glimpse of the new signing Saki Kumagai, from Japan. The goalkeepers worked separately with coach Yoann Vivier. Amel Majri and Laëtitia Tonazzi are currently working on personalised training programmes but will rejoin the rest of the squad during this training camp.