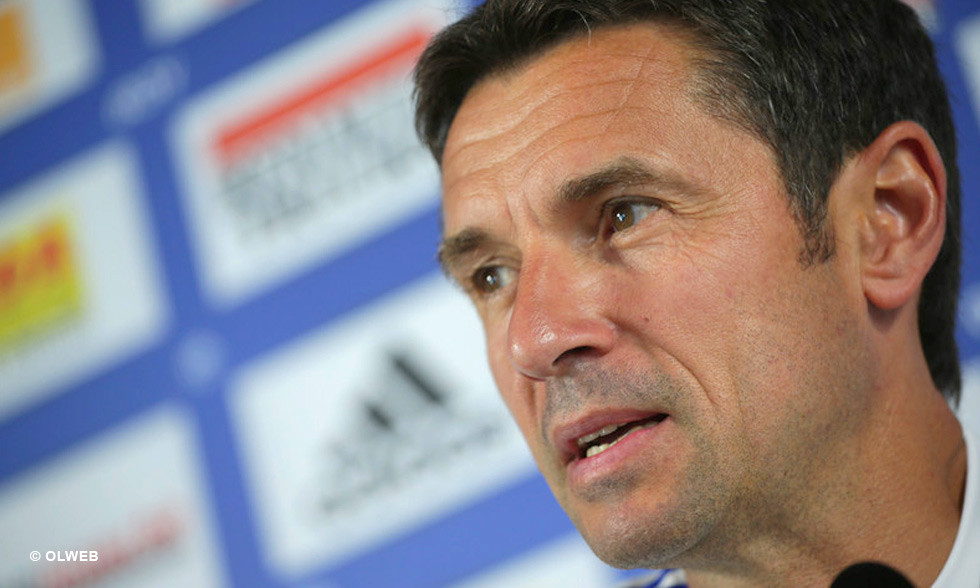 Rémi Garde is not getting carried away with the opening day win over Nice… The Lyon coach broached a number of topics on Monday, including the case of Bafetimbi Gomis…
How is Yoann Gourcuff?
"Against Nice, Yo got a knock on his shin, up near his knee. He had an x-ray and it showed a little water on the knee. On Wednesday he started running. If he trains on Thursday he will be considered for the match against Sochaux. As for his performance against Nice, it wasn't a surprise to me to see him play that well. He also picked up a little niggle against Real Madrid which is why he didn't start against Grasshoppers, but he had a good preseason. He is right at home in the squad, just one of the lads. He is getting better and better with each match. I am very happy to see him is such good spirits and in good form. He has to keep playing now to keep getting even better."
What do you think about the president's desire to extend Bafétimbi Gomis' contract?
"I would remind you that this extension has been in the works for a while now. The club has never hidden its intentions. Am I reassured? I have no personal problem with Bafé. I have made my position very clear. I have always had confidence in him, as the numbers show. Now, I'm just waiting to see what happens. We have to find a solution that suits three parties. We can't leave things the way they are at present. Everyone needs to find the solution that works best for them. The most important thing is that we keep our options open which is what the president has done."
If we can sign an experienced player, we will
Are you still looking to sign more players?
"The current players have all stood up to the challenges posed to them. If we can sign an experienced player, we will. Khazri? Yes, he is a good player that I'm interested in. We have contacted his coach. But I am interested in other players too."
Are OL benefitting from their advanced preseason training because of the Champions League qualifiers?
"Don't get carried away with big theories. We also work on feeling and intuition. We managed to get ready very quickly. But I don't know what will happen in the future. I'm not worried, but I don't have a crystal ball either… Against Nice, our preseason enabled us to make a good start to the match. But there were also other factors that influenced the result. We have to go on with it now. I am confident in our ability, but I'm also cautious. Success in elite sport means reproducing the results week in, week out. We have to build on what we have already done. My squad is not getting carried away. We still have a lot to prove."
How are you approaching the trip to Sochaux?
"Sochaux are a team that like to play football and don't worry about their opponents. That's the club's culture. We are expecting a tough game. We need to confirm our good form, maintain our balance and try and cause them as many problems as possible."