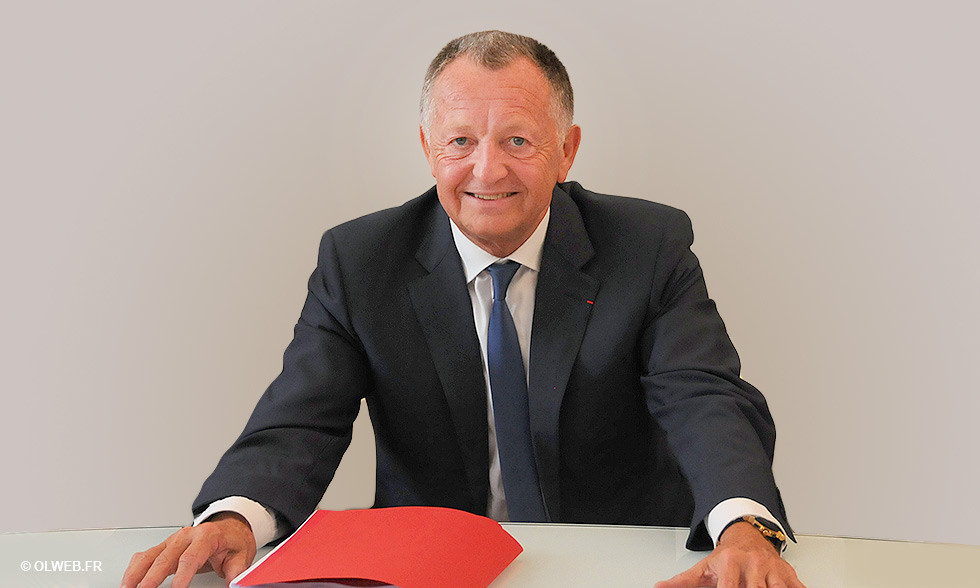 Olympique Lyonnais president Jean-Michel Aulas looks back at Lyon's big opening day win over OGCN… and also broached the subjects of Yoann Gourcuff and Batétimbi Gomis…
THE NICE WIN
"I quickly returned to my holiday. I was very happy... Happy with the result and happy with Rémi Garde's tactical approach to this Nice side. I was also happy to see such a young OL side out on the pitch." Like so many observers on Saturday, the OL chief was impressed by the individual performances. "Anthony Lopes was excellent, despite almost being knocked out at the end of the first half... The defence was, once again, impermeable. We kept a third consecutive clean sheet. There was also the repositioning of Alex Lacazette and he scored twice, just as Bernard Lacombe had announced he would before the game. It was a great display and perfect timing. Clément Grenier and Yoann Gourcuff were also excellent. We mustn't get carried away. It's only one match, but well done to Rémi, his assistants and this very young OL team. OL has never had such a talented young generation. It is very importnat for the future of the club."
YOANN GOURCUFF
The case of Yoann Gourcuff is everywhere in the media. "It was announced that we would be loaning him out and paying a percentage of his salary (L'Equipe, Monday 12 August). I categorically deny that. That's wrong. Absolute rubbish. Everyone is imagining all sorts of things, but we have not discussed anything along those lines. Yoann wants to succeed at OL. He needs our support. I am right behind him to help him have a big season with Lyon. OL is very lucky to have midfielders such as Maxime, Clément, Yoann, Steed and also Jordan Ferri and Arnold Mvuemba."
I have already started negotiations with his agent concerning a new contract
So what is the future for the France international? "If he stays fit and motivated Yoann can be a big player for us with his quality and experience. We will need him this season. I have already started negotiations with his agent concerning a new contract that will also make sure we get the maximum from any eventual transfer. His contract contains a clause for an extra season extension. If there are any offers for him, obviously we'll consider them. Players have left and other s may yet leave."
BAFETIMBI GOMIS
We have to swallow our pride, me first of all.
"Obviously the departure of Licha poses another new problem. I will try and bring everyone to the table so we can talk. We have no offers for Bafé. With the departure of Licha, there is the option to buy a new centre forward or a wide player. But I reiterate, I am willing to go and meet Bafé. We have to swallow our pride, me first of all. Bafé needs to play. I think it would be a mistake to remain inflexible. We have to work with his agent to find a way in which he can remain with the club in good working conditions."
GOOD-BYE LISANDRO
"It was a very emotional and beautiful farewell. His departure, like Juninho and Hugo Lloris, shows what a big club OL is. When great players leave like that, it's the sign of a great club."