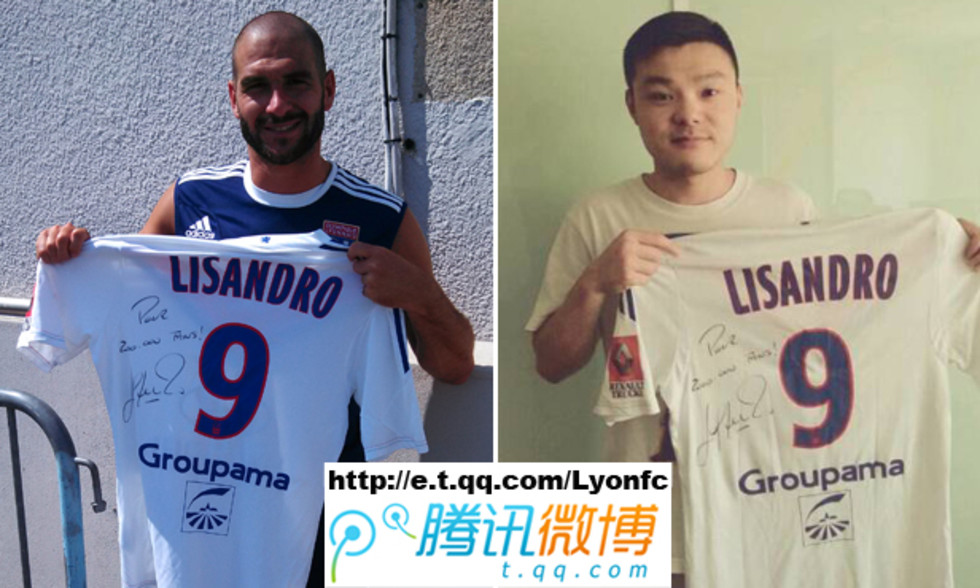 Olympique Lyonnais boasts more than 208,000 followers on the Chinese social network Tecent Weibo...
Tecent Weibo is the biggest microblogging site in China with over 540 million users, including more than 100 million contributors on a daily basis.
OL debuted on the network 2012, alongside other European powerhouses such as Real Madrid, Barcelona and Bayern Munich… Another French club, Paris Saint-Germain is also present on Tecent Weibo. The French champions currently boast 176,000 followers.
WANG Chengzhen (photo), lives in Changsha in China, and recently became the club's 200,000th follower on Tecent Weibo and received a signed Lisandro jersey.
Click here to visit the OL page on Tecent Weibo!