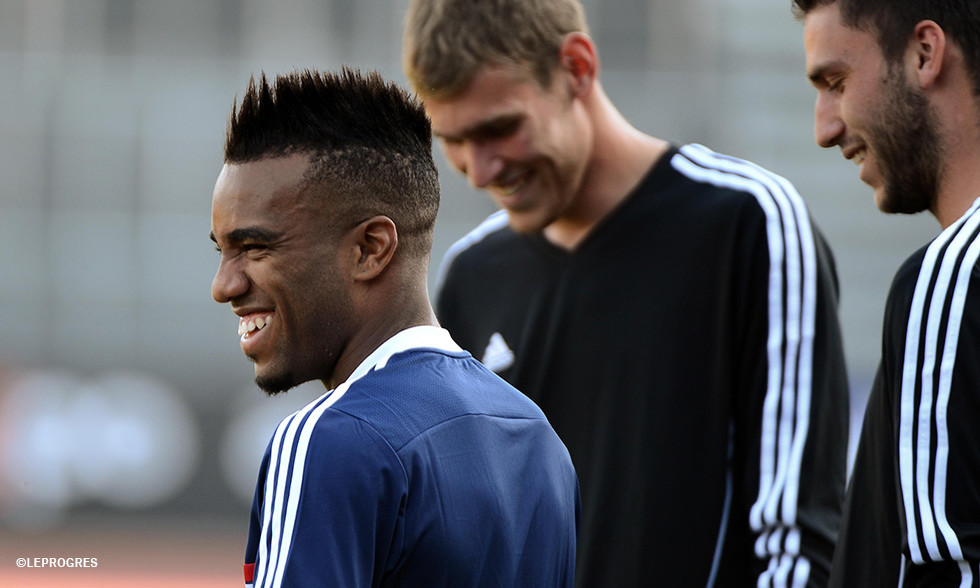 Alexandre Lacazette and Rémi Garde fielded questions from the media at the official pre-match press conference at the Letzigrund stadium ahead of Tuesday Champions League third preliminary round second leg clash…
Are you expecting a tough match?
"It will be harder than the first game because now we are playing against a side that has nothing to lose and will be pushed on by the home fans. We know what to expect."
You bring in a one goal lead...
"The one-goal advantage changes the tie because that first game gave us a lot of confidence. We know our opponent better now. We have recovered and trained well. We are ready."
Will there be more space for you attackers?
"I think so. They have to attack. I hope above all that we qualify for the next round."
Are OL favourites to go through?
"The statistics say so, but I don't look at them."
Do you think the result of this match could have an effect on the rest of your season?
"Yes. This is a very important match that we want to win and that will qualify us for the UCL play offs."
Do you think the start of the match against Grasshoppers will decide the match?
"They will attack from the outset to try and score as early as possible."
---
Are OL more confident this week?
"We have got 90 minutes to go against Grasshoppers. We know what to expect tomorrow. There won't be any surprises."
Will you try and manage your efforts with an eye on the start of the Ligue 1 season?
"The squad is quite young and inexperienced and not necessarily capable of managing and controlling a match in that manner. Our strengths are in playing good football. We are more likely to score goals that spend 90 minutes defending. But we also have to be clever. It's the halfway point of this tie and we're leading 1-0 and an away goal will count double."
You centre of defence?
"I have made my choice..."
Do you want more from your attackers?
"First of all I want us to qualify against a very organised team. This game might be the same as the one in Lyon, or it might be different. Tomorrow, we will have to take our chances."
Is there extra pressure on you?
"There is always pressure. We want to play in the Champions League. That is our own pressure. We have a chance to qualify. Yes there is pressure on us, but the same is true for our opponents."
What do you think of the financial advantages if you qualify?
"We are only focused on how we can qualify..."
Your priority in the match?
"We are not focused on scoring or keeping a clean sheet. A match of football is about balance."