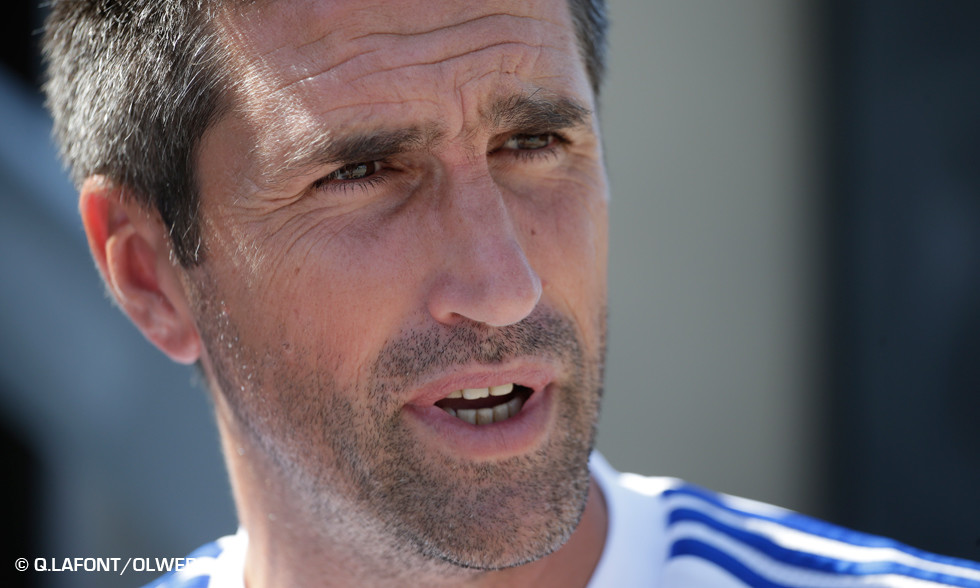 Maxence Flachez is the new Olympique Lyonnais U19 coach and he took the time to chat to OLweb.fr ahead of the start of the 2013-14 campaign…
The Grenoble native is back where his professional playing career began. In 1992, he joined the Olympique Lyonnais youth academy before heading to Sochaux and Valenciennes. When he hung up his boots in 2009, he returned as a consultant on OL TV. On 14 June 2013, Maxence Flachez replaced Christophe Delmotte as U19 coach.
The U19s returned to training at the Plaine des Jeux complex three weeks ago. Maxence Flachez is happy with how his players have worked, especially in training with the reserves: "Honestly, preseason has gone really well. We are training with the CFA reserve squad, and we are lucky to have a big squad and plenty to work on. We never lack players at training. The conditions are excellent, the squad is very competitive and the spirits are high so it's been great working with them."
The OL U19s have played two friendly matches for a 1-0 win with the CFA squad over La Duchère  and a 4-1 win over Impact Montreal. The former player then outlined the rest of the preparations: "We have a few more friendly matches before the start of the league. On Wednesday we play Sochaux and on 10 August we play Décines. There will be one more game against Evian on the 17th. We may organise one more game to end our preseason."
The new U19 coach hasn't set specific objectives just yet: "The basic aim is to have as good a season as possible. But the specific aims are yet to be set in stone. We have to see what squad we have for the start of the campaign... The main thing is to prepare well, keep working hard and make a good start to the season." There calendar may yet change of the OL first team qualifies for the Champions League: "There are still too many factors that are undecided. Perhaps we will be playing the Champions League. If that's the case, it will use up a lot of energy. We mustn't lose sight of our real goals."