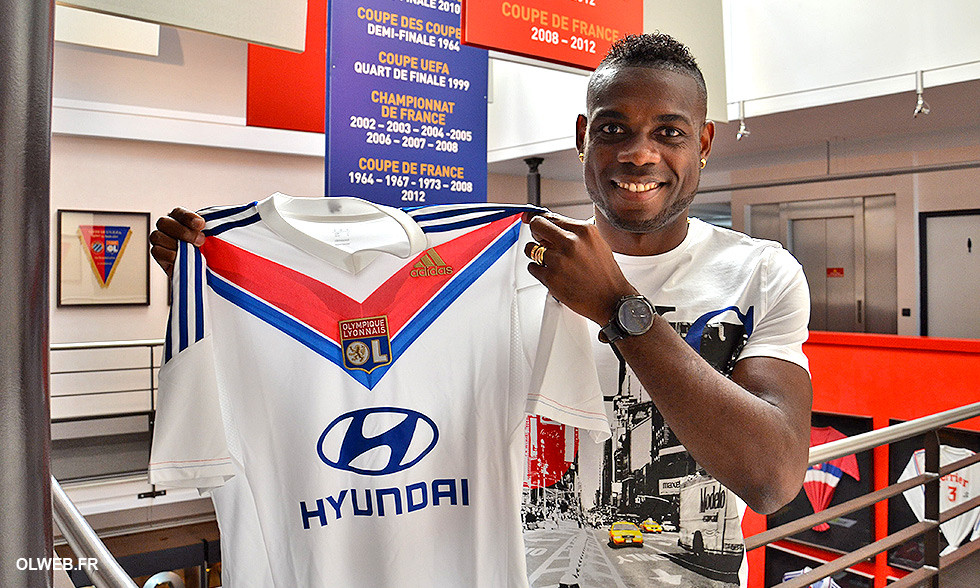 Cameroon international defender Henri Bedino signed a three-year contract with Olympique Lyonnais on Thursday.
The rumours have been confirmed: Henri Bedimo is a Lyon player. "It has been a very long day. It started at 9am, but the main thing is that everything went well. I'm very happy to have joined OL. It was my first choice and a great opportunity. Everyone worked hard to make this move happen. I can't wait to meet my new teammates on Friday."

"My goal is to play in the Champions League again. I hope everything goes well in Zurich where I won't be able to play. In general terms, I want to help write another great chapter into the history of this club."

"I started preseason training a little late because I was involved in Cameroon's World Cup qualifiers. I needed to take a break after that. I had a good rest and took a break from football. I returned on 14 July with Montpellier. I went on their second training camp. I will keep getting fitter, because that is a crucial part of my game, I have to be in top form to play well. I feel good already. That wasn't the case this time last season and that meant my preseason was disrupted and it affected my performances."

"OL have won seven Ligue 1 titles. That says it all. They are a huge team in France and in Europe. They are on a new dynamic now. I hope to win trophies here. When you play for OL you have to perform."
A real step forward in my career
"I am a hard worker. I love to get forward and help the attack. I love challenging for the ball, both in attack and defence. I want to play well all over the park. Shooting? I don't get too many chances to shoot at goal, but when I do, I just try to get it on target. This is one of the best jobs in the world. I'm very happy and I love football."


"I needed time to mature, to get a little wiser. When I went to Ligue 2, I worked hard. I don't regret dropping a division at all. That was a real step forward in my career. My youth club was Toulouse. Then Le Havre showed my professionalism. Châteauroux was great fun. Lens was tough and Montpellier was very successful."

While he is not qualified to play against Grasshoppers of Zurich next week, Henri will be ready for the visit of Nice in Week 1 of the Ligue 1. His first few weeks will be closely watched as he follows in te footsteps of other Indomitable Lions to have played for OL, such as N'Jo Léa, N'Dioro, Job, Billong, Foé, Makoun… as well as those of Cameroon origins such as Boumsong and Umtiti…