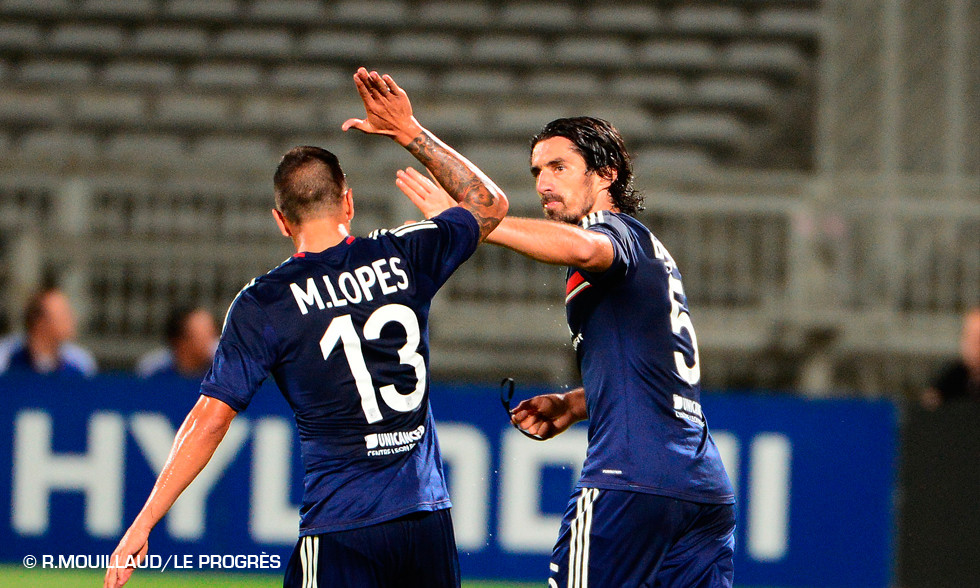 Check out who said what after Olympique Lyonnais 1-0 Champions League third preliminary round victory over Swiss side Grasshoppers of Zurich…
Jean-Michel Aulas
"The final score is almost perfect against such a well-organised side. Keeping a clean sheet was the objective. I am confident for the return match, while still remaining very prudent. I knew it was going to be a difficult match. They are a club on the move and have already played three competitive league matches. Honestly, it's a very good result. The players were excellent. They only struggled defending set pieces. Perhaps we were lacking a little intensity over the whole 90 minutes. It was a real Cup game, a potential banana skin. We achieved the essential after making a bad start. Grasshoppers have nothing to lose. The Mercato? We have to find a solution for the unfortunate problem with Bafé (Gomis) which is a financial problem. We have agreed terms with Newcastle…. OM think they still have a chance to lure Bafé, but I know their situation…"
Milan Bisevac
"My goal? Clément took the free-kick and we'd worked on it yesterday in training. I'm happy that my first goal for OL was a winning goal. Every win where you keep a clean sheet is a good thing. It was a very tough game, especially at the start. We knew they were dangerous from set pieces, that they were well organised, sitting deep and very fit with a German coach. But we responded well in the second half. It was better. It was an official match, a European game… very different to a preseason friendly."
Maxime Gonalons
"It was very important not to concede a goal. We defended well and we were rewarded from a set piece. We are at half-time in this tie. We have to be careful. European matches are always tricky. Everyone did well. The return leg won't be easy. We struggled early on before finding our rhythm."
Steed Malbranque
"1-0 is not a bad result. We're very happy with that. The return leg will be very different. Grasshoppers committed a lot of fouls and were very organised defensively. They are a tough team to play against."
Anthony Lopes
"It's an excellent result. The start of the match was very tough. We had to stand up to the challenge. We're very happy with the win."
Samuel Umtiti
"We started very slowly. But then we took control of the game and found solutions. The important thing was to score a goal and not to concede."
Clément Grenier
"We always knew it was going to be tough. We struggled to find space. It was a Champions League match after all, and they are a very good side. My performance? I found it hard to find my place on the field and I didn't see much of the ball. I ended up making space for the others."