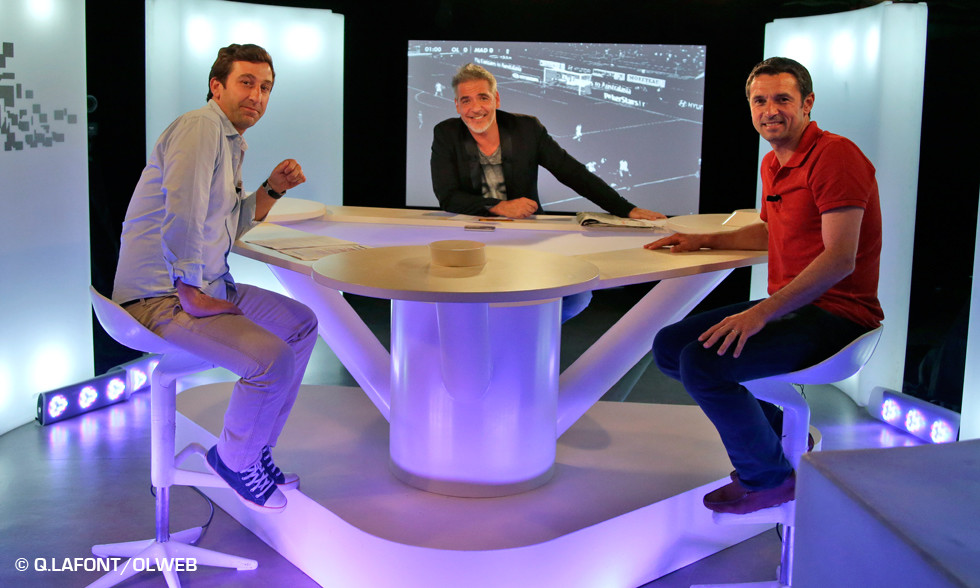 The day after Olympique Lyonnais' 2-2 draw with Real Madrid, Rémi Garde was a special guest on OL TV's show OLSystem…
REAL MADRID
"Above and beyond the result, this was a very important match with an eye on our upcoming challenges. We played very well for an hour. We're still a bit disappointed that we didn't hang on for the victory. I have watched the match again to analyse a little more, but in essence, I have the same impressions I had on Wednesday night. Our intensity dropped in the second half. The players did what I asked, although there are still things to improve upon. I wasn't surprised by our performance. The main objective was to get as many players as possible ready to play a full 90 minutes. The players were disappointed not to have won. They are ambitious and I think that was a normal reaction. We need to do better. We could have avoided conceding those goals... It was a good lesson to learn from. We need a few of our younger players to be able to play match after match."
ALEX LACAZETTE
"He almost supplied two assists yesterday. Alex has enormous talent. Last season he was heavily criticised for his lack of finishing, but he started so many attacks. I think people were a little tough on him. He has a big potential, a big match player and he has a big future if he does things right and makes it happen. He deserves it. He's not a boy any more. He's 22. We will always demand more from him now, as will the France national team coach. I know he is going to have a great season, I can feel it. On the right side in Ligue 1, I don't know too many as good as he is... perhaps Payet. He can also succeed in the middle. We have spoken about it. Now he has to perform week in, week out."
FRIENDLY MATCHS
"It has been a very dense preseason. The matches have all gone well. We have been getting stronger and haven't had any injuries. We worked very well in Tignes and in the USA. Results are important. Overall, things have gone well. The most important thing though, is the competition. I was not scared about playing Real at this stage of their preseason. It was a great celebration of football in front of a sold out crowd. It was fantastic. Throughout the preseason the players focused, motivated and gave it everything."
MERCATO
"For the left-back position, Bedimo is the frontrunner… He's on our list. We are looking at players that have one year left to run on their contracts. I have to take that into account. The situation with Licha is different to those of Jimmy (Briand) and Bafé (Gomis). For the moment, I am not preparing myself for Licha's departure."
YOUTH ACADEMY
"When I was at the youth academy, I never thought things would work out the way have today. We have a great wealth of talent, so we have every chance of getting the best young players and we have our staff who have been here for a long time with the foundations laid by José Broissart at the very beginning. We have built on what he achieved. There is also the players' schooling under the tutelage of Mr Beroud which is very important. But we are always looking to do better."
CLEMENT GRENIER
"Clément has always scored important goals. He has stepped up in class since the end of last season. He is a player that needs to lead this team and he can do it. He is a competitor. He always shows up on match day. Now he needs to live up to his burgeoning reputation. He has everything he needs at OL to continue his development."